The rumors were true: after losing his bid to become Iowa House speaker, former Majority Leader Chris Hagenow will not seek re-election in 2020.

Hagenow posted on Facebook the evening of March 3,
After prayerful consideration, it is time to announce that I will not seek re-election this fall.

It has been a tremendous honor to serve in the Iowa House and help lead the Republican caucus. I am incredibly proud of what we have accomplished. It is now time for me and my family to begin the next chapter in our lives. Whatever the future holds, I intend to stay involved and find new ways to serve the state of Iowa.
First elected to the legislature in 2008, Hagenow rose quickly in Republican ranks after the GOP took control of the lower chamber in the 2010 elections. He moved up to majority whip in 2013 and to majority leader in 2015. Long seen as the heir apparent to Speaker Linda Upmeyer, Hagenow lost a GOP caucus vote to Pat Grassley last fall. (My sources indicate U.S. Senator Chuck Grassley made phone calls supporting his grandson.) Hagenow does not chair any House committee this session.
For most of his time in the legislature, Hagenow represented part of the western suburbs of Des Moines. In an early sign of the changing political landscape in the suburbs, Hagenow barely won re-election in 2012 by fewer than two dozen votes. He won easily amid the GOP landslide of 2014, but during the last presidential election year, the Republican Party spent more than $420,000 defending Hagenow's seat.
Last cycle, longtime State Representative Ralph Watts announced his retirement in House district 19, relatively safe GOP territory nearby (map enclosed below). Sources at the capitol believed GOP leaders encouraged Watts to step aside to make room for the majority leader. Hagenow made the switch and won his sixth term by nearly a 3,000-vote margin against Democrat Gregg Gustafson.
At this writing, no Republican has filed in House district 19. But Carter Nordman announced his candidacy minutes after Hagenow confirmed his plans to retire. His news release describes Nordman as a ninth-generation Iowan and small business owner who graduated from Adel DeSoto Minburn high school and is now a senior at the University of Northern Iowa.
Norman served three years on the Adel Parks and Recreation board being elected by his peers to serve as chairman during his last year. The board oversaw one of Adel's largest departments inclusive of annual budgeting, rules, regulations, steady growth, and the overall quality of life for the city. Carter said, "I was honored to serve my community in this capacity and was eager to learn the inner workings of city government first hand." [...]

During Nordman's time at school, he has served two years as a legislative clerk in the Iowa House of Representatives, served as the interim president for UNI College Republicans, served a term as a senator in the Northern Iowa Student Government senate, and was elected as the Vice President of Finance for one of UNI's largest student organizations. Carter also owns and operates a small business that he has grown substantially over the past year.
Democrat Nick Miller has already submitted his nominating papers; Bleeding Heartland covered his candidacy last May.
It doesn't take long to collect 50 valid signatures from residents of an Iowa House district. More Democratic or Republican candidates may file here before the March 13 deadline.
The eventual GOP nominee will be heavily favored to win in November. According to the latest official figures, House district 19 contains 6,537 active registered Democrats, 10,022 Republicans, and 10,231 no-party voters. Donald Trump won 56.7 percent of the vote in the district in 2016, compared to 36.5 percent for Hillary Clinton. Governor Kim Reynolds outpolled Fred Hubbell in the same precincts by 56.4 percent to 41.7 percent.
House district 19 covers much of Dallas County and the northwest corner of Polk County.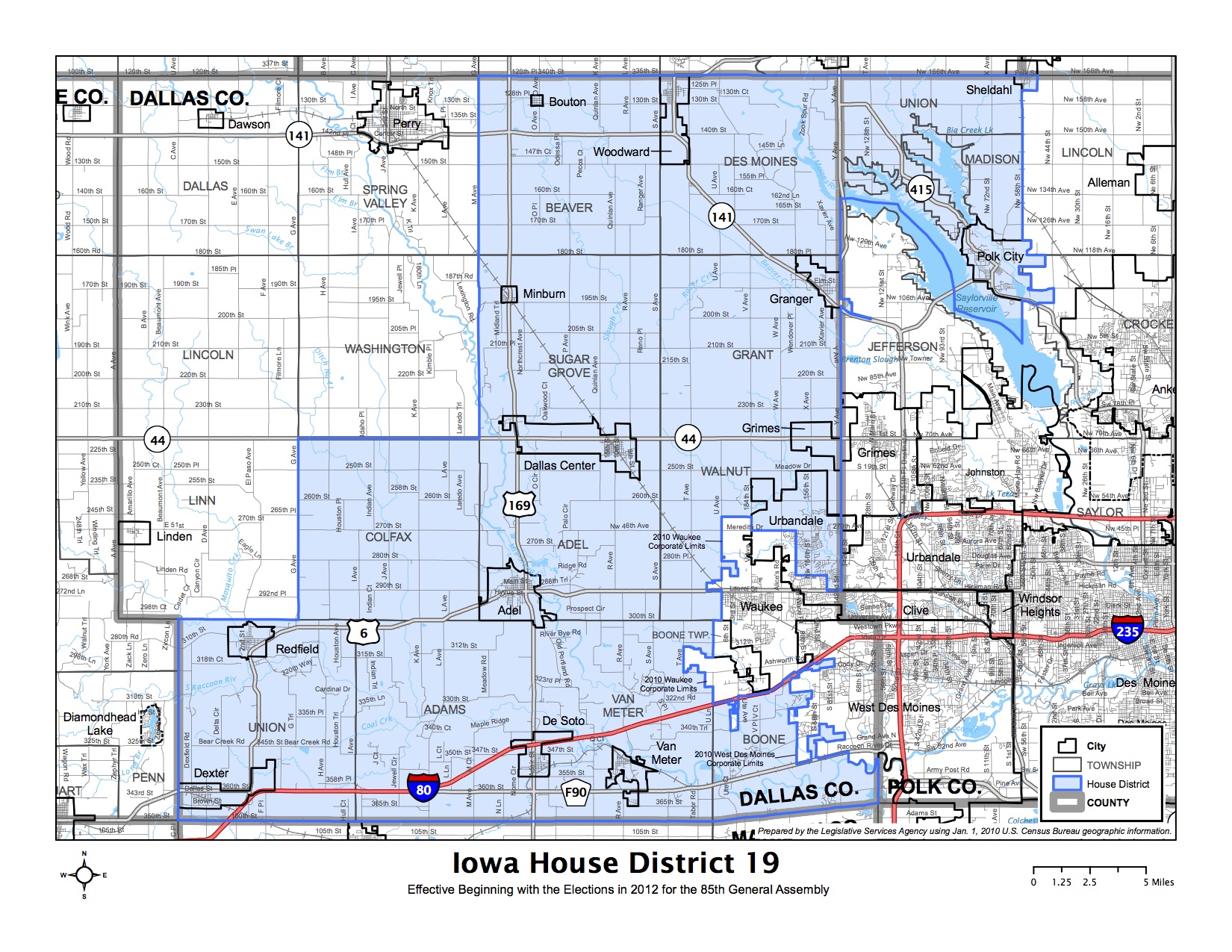 UPDATE: To my surprise, no one else filed nominating papers in this district. So Miller and Nordman will face off in the general election.