UPDATE: Hagenow confirmed the move on March 1.
The worst-kept secret in Iowa politics is that House Majority Leader Chris Hagenow will soon move to Dallas County so he can seek a sixth term in a heavily Republican district, instead of facing a rematch against Democratic challenger Jennifer Konfrst. Before the Clive Chamber of Commerce forum on February 24, I asked Hagenow a yes or no question: will he run for the legislature in House district 19 this year, instead of House district 43?
The majority leader smiled: "I will have an announcement on my future plans very soon."

Hagenow's current district covers Windsor Heights, all of Clive in Polk County, and some West Des Moines precincts in Polk County. Scroll to the end of this post to view a map.
Republicans have represented this part of the Des Moines suburbs for at least five decades. But the trendlines don't favor the GOP: House district 43 now contains 7,070 active registered Democrats, 7,016 Republicans, and 5,792 no-party voters, according to the latest figures from the Iowa Secretary of State's office. Although Hillary Clinton lost our state by nearly ten points, she carried House district 43 with 52.5 percent of the vote to 41 percent for Donald Trump. Bruce Braley lost Iowa's U.S. Senate race in 2014 by about 8 points statewide but ran only about 2 points behind Joni Ernst in this district.
Hagenow won re-election in 2012 by fewer than two dozen votes after airing negative commercials about his Democratic opponent, who wasn't advertising on television or radio. He defeated Konfrst in 2016 by 51.5 percent to 48.3 percent after spending more than $420,000 defending the seat, including a six-week television ad buy.
Near the end of last year's dreadful legislative session, Konfrst announced her second candidacy for the state House. (website, Facebook, Twitter) The Democratic Legislative Campaign Committee considers this race among its top state legislature pickup opportunities nationally.
Stronger than usual turnout among Democratic-leaning groups helped flip more than a dozen Virginia House seats in November. A similar phenomenon here would put Hagenow in jeopardy. Iowa's last two special elections for state House seats have seen much larger swings toward Democratic candidates than Konfrst would need to win House district 43.
The number two House Republican has apparently found an escape hatch, rather than standing his ground and asking constituents for another vote of confidence.
State Representative Ralph Watts confirmed earlier this month that he will retire at the end of this year, leaving House district 19 open. Covering most of Dallas County outside the cities of Waukee, West Des Moines, and Perry, that seat is home to 5,283 active registered Democrats, 9,777 Republicans, and 9,744 no-party voters. Donald Trump gained 56.7 percent of the vote here, and Senate candidate Ernst carried the district with 62.3 percent two years earlier.
To my knowledge, no GOP candidate has announced plans to run in Watts' district. In late December, wealthy Republican donor Tom Moreland filed a statement of organization for a GOP campaign in House district 19. Since Moreland hasn't been campaigning, some politics watchers see him as a stalking horse for Hagenow, scaring other Republican hopefuls away.
The incumbent's departure could lead to a competitive GOP primary in House district 43. Clive City Council members Michael McCoy and Ted Weaver are rumored to be considering the race.
We'll find out soon enough: major-party candidates must file nominating papers sometime between February 26 and March 16.
Prospects for electing a Democrat in my home district have never been better in my lifetime. As a general rule, winning an open Iowa House or Senate seat tends to be easier than defeating an incumbent. In addition, the GOP may not spend as much to hold House district 43 if a senior lawmaker's career isn't on the line. On the other hand, Konfrst will need to reorient her message if she ends up running against a generic Republican, rather than someone directly responsible for mismanaging the budget and any number of harmful laws enacted in recent years.
Any relevant comments are welcome in this thread.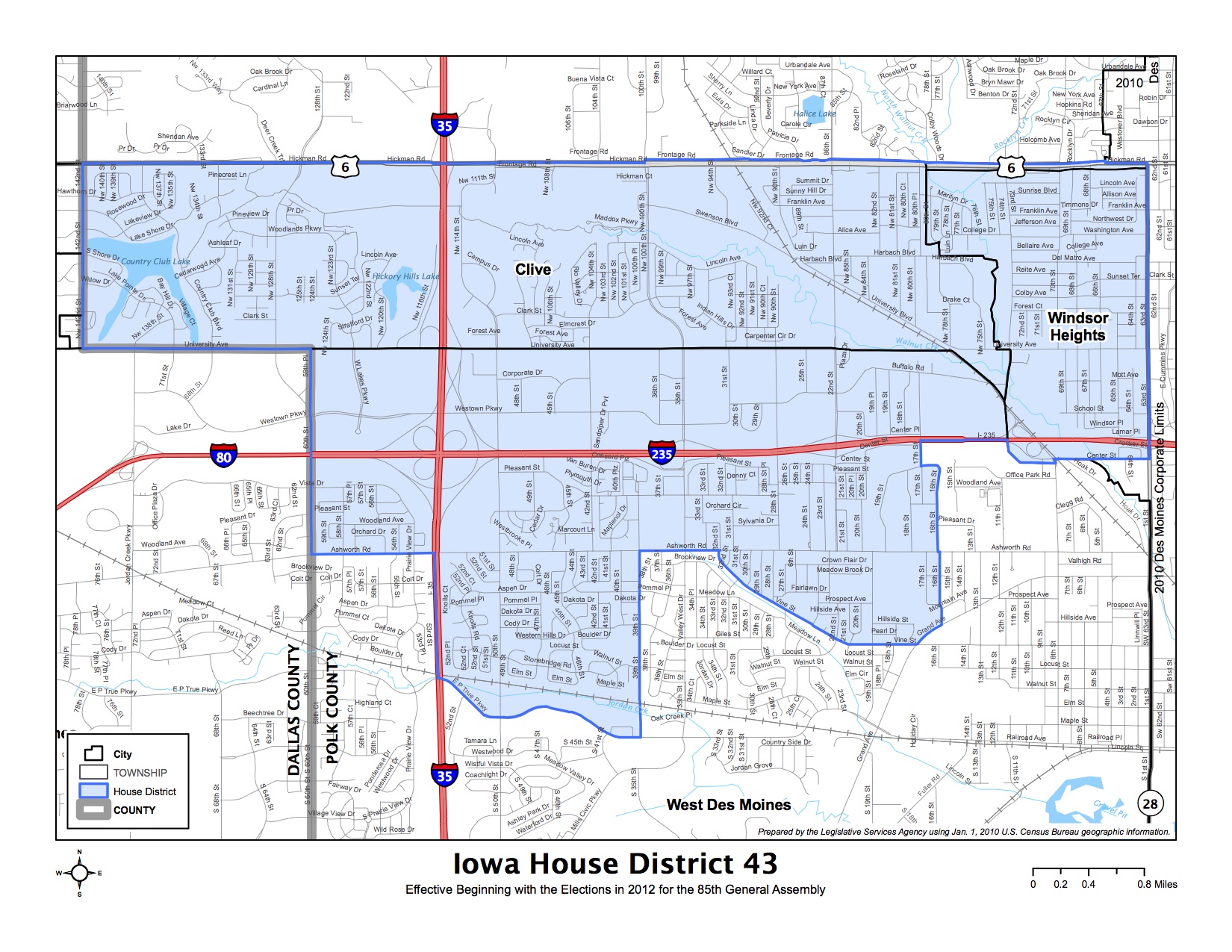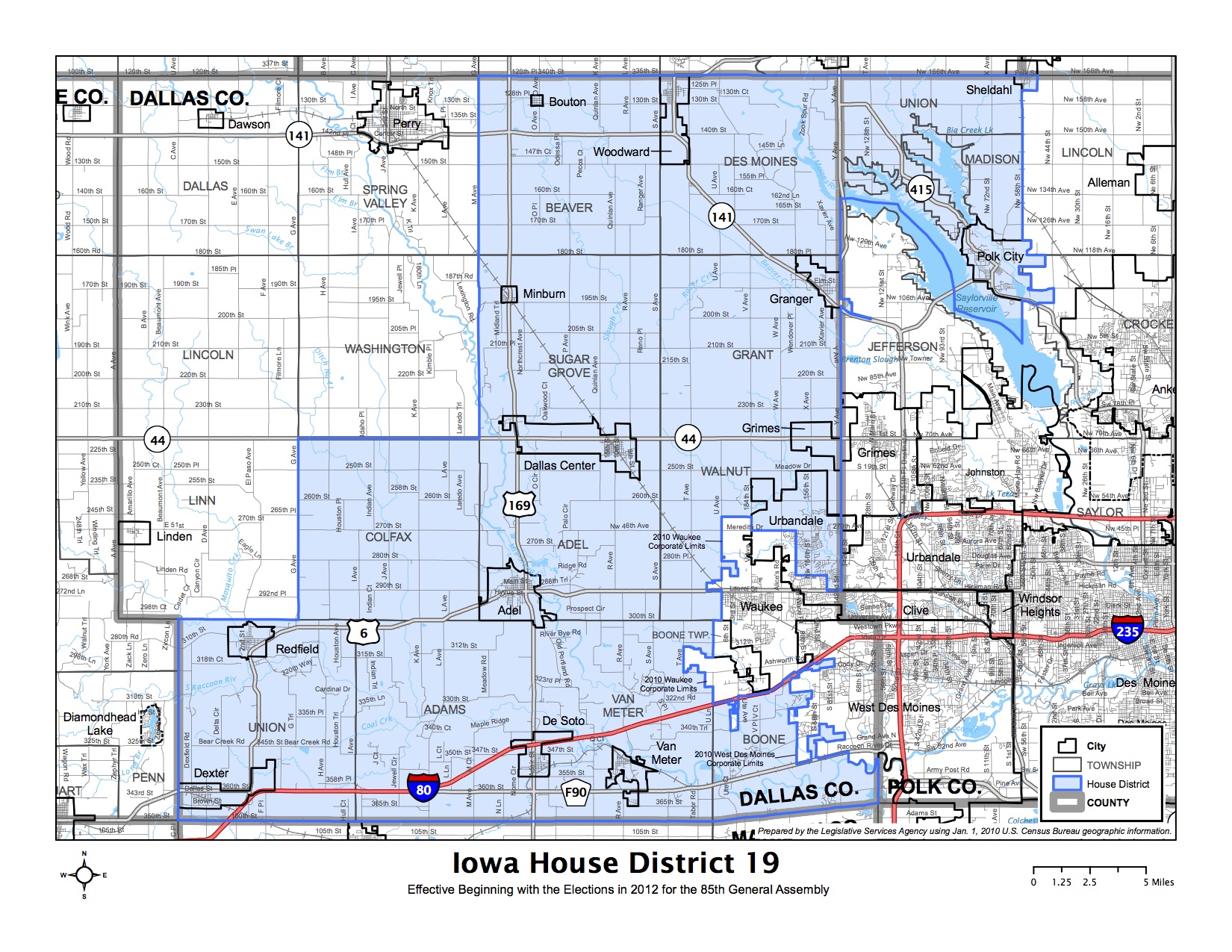 Top image: Majority Leader Chris Hagenow and Jennifer Konfrst, Democratic candidate in House district 43.