Iowa House Majority Leader Chris Hagenow confirmed today what has been widely rumored for weeks: he will seek a sixth term in heavily Republican House district 19, rather than in the suburban swing district he currently represents.

The official line from the press release: "Dallas County is closer to our kids' school and many of our friends and family activities, which is why we have decided to move from Windsor Heights to a home that is closer to where we spend much of our time." According to Erin Murphy, the number two ranking House Republican told reporters "the suggestion he is changing districts to avoid a tough re-election is 'unfounded.'"
I stand by my analysis. Hagenow barely won re-election in 2012 and had to spend more than $420,000 to defeat Jennifer Konfrst by a small margin last cycle. Even a small swing toward Democrats would threaten his chances in a rematch against Konfrst. Some signs point to Iowa Democratic candidates performing much better this year than they did in 2016. The majority leader wasn't willing to take questions alongside Konfrst at candidate forums during the last campaign and looks scared to have his name next to hers on the ballot this time around.
Like many older suburban areas (see map below), House district 43 is trending away from Republicans. Hillary Clinton carried its precincts by more than 11 points. The latest official voter registration totals show 7,092 active registered Democrats, 7,004 Republicans, and 5,816 no-party voters in the district Hagenow's leaving. In contrast, Republicans outnumber Democrats by more than 4,400 in House district 19, where long-serving State Representative Ralph Watts is retiring.
Republican attorney Michael Boal launched his candidacy within minutes of Hagenow's announcement, which typically signals that he is the incumbent's chosen successor. His mother is Carmine Boal, who represented Ankeny in the Iowa House for five terms until her retirement in 2008. She has worked closely with Hagenow as House Chief Clerk since late 2012.
I expect at least one other candidate to enter the GOP primary in House district 43. Clive City Council members Ted Weaver and Michael McCoy have higher name recognition locally than Boal and are said to be considering the race.
March 1 press release:
MICHAEL BOAL ANNOUNCES CANDIDACY FOR HOUSE DISTRICT 43

(Windsor Heights, Iowa) Michael Boal, of Windsor Heights, declared his candidacy for the Iowa legislature today. Boal is running to represent House District 43, which includes the communities of Windsor Heights, Clive, and West Des Moines.
Boal is an attorney at the Parrish Kruidenier law firm and practices in both civil and criminal litigation. He lives in Windsor Heights with his wife, Dani. Before entering private practice, he served as a law clerk in Dallas County for eight of Iowa's district court judges, and then clerked for Justice Edward Mansfield of the Iowa Supreme Court.

"House District 43 has greatly benefited from the leadership and vision of Representative Chris Hagenow over the past five terms. I hope to carry that leadership forward into the 88th General Assembly on behalf of this district."

"The State of Iowa faces many difficult challenges over the next several years. I believe my legal training and experience will assist me in tackling these issues with a critical eye and a steady hand. The lack of civility and common sense coming from Washington DC means Iowans are expecting their state government to lead. We can make real, positive changes for all Iowans at the Statehouse. This is why I am running for the Iowa legislature."

Boal describes himself as a conservative who understands that an efficient government benefits families and taxpayers alike. "Iowa's economy is at its strongest when government spending is held in check and taxes are low. The people of House District 43 know how to spend their money better than the government."

For more information on Michael Boal, please contact boalforiowa@gmail.com. Website and social media will launch in the coming days.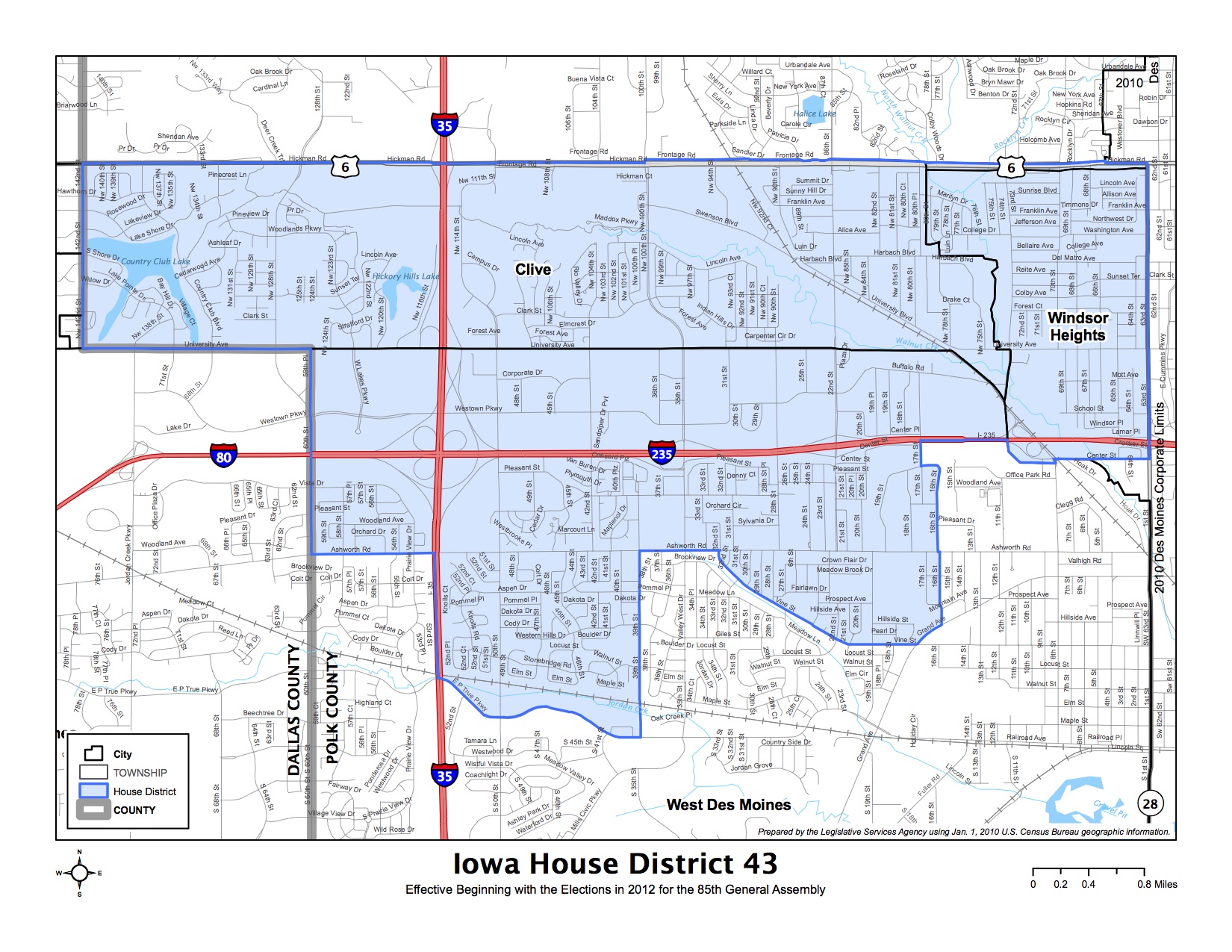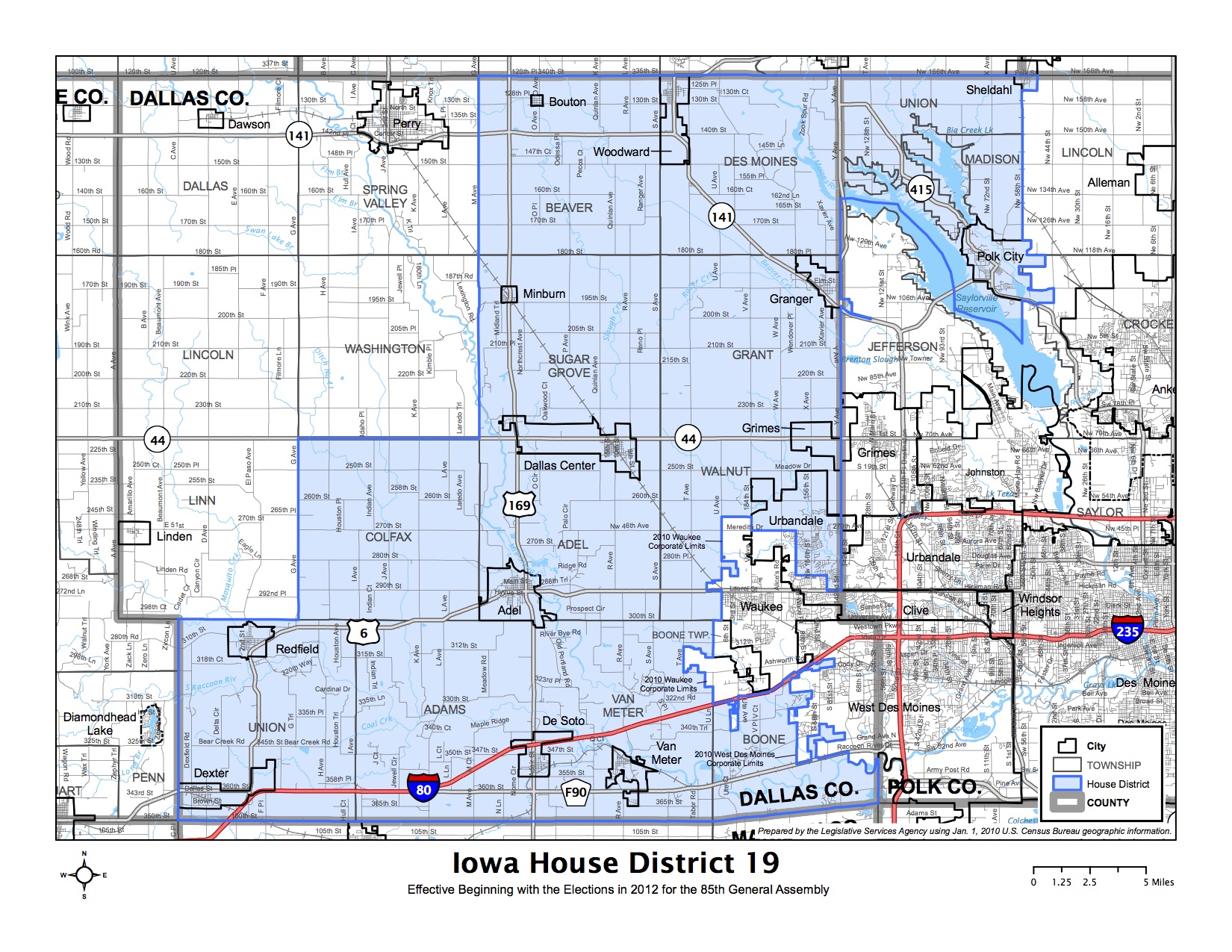 Top image: House Majority Leader Chris Hagenow (left) and Michael Boal, the first Republican to declare in House district 43.