Bruce Morrison is a working artist and photographer living with his wife Georgeann in rural southeast O'Brien County, Iowa. Bruce works from his studio/gallery – a renovated late 1920s brooding house/sheep barn. You can follow Morrison on his artist blog, Prairie Hill Farm Studio, or visit his website at Morrison's studio.
I've heard many folks express that autumn is their favorite season. It has always been mine.
Even as a youngster, when any sane kid would tag summer as a fav (for obvious reasons), I'd still long for autumn. The fall season had a siren song about it; maybe it was too short, leaving you wanting...longing for more; frost in the air, colors everywhere, and harvest time. But more than likely, it was all those things plus what young kids long to spend time for outdoors in autumn.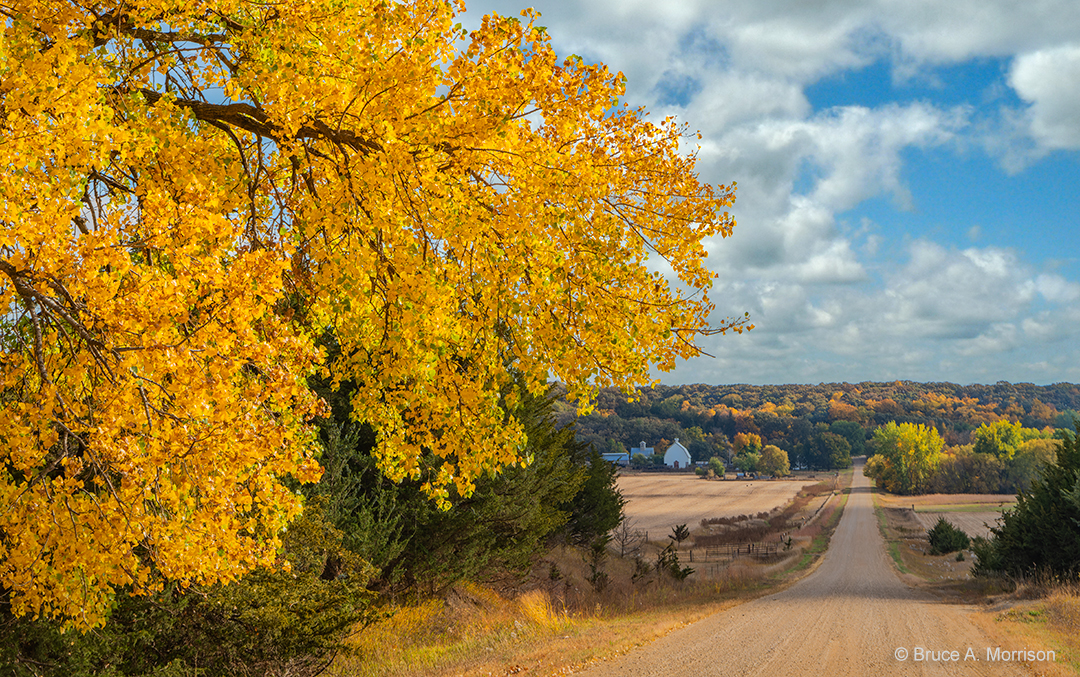 Then there is that time after the first killing frost - those crisp nights and beautiful clear sun-warmed days - "Indian Summer" - weather trying to pass itself off as summer, but you know autumn will win out eventually.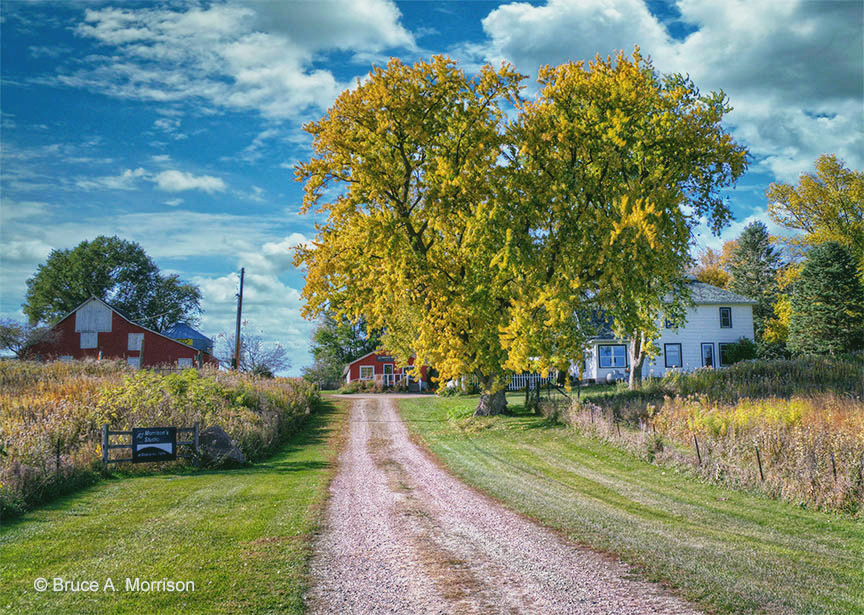 When my wife and I first moved out here in southeast O'Brien County, it was autumn. We moved to an acreage along a small valley along Waterman Creek, a decent stream that empties into the Little Sioux River, about eight miles south of us as the crow flies. It was an unusually spectacular autumn of color. I took it as a sign of welcome and celebration, it was like a homecoming. It was wonderful!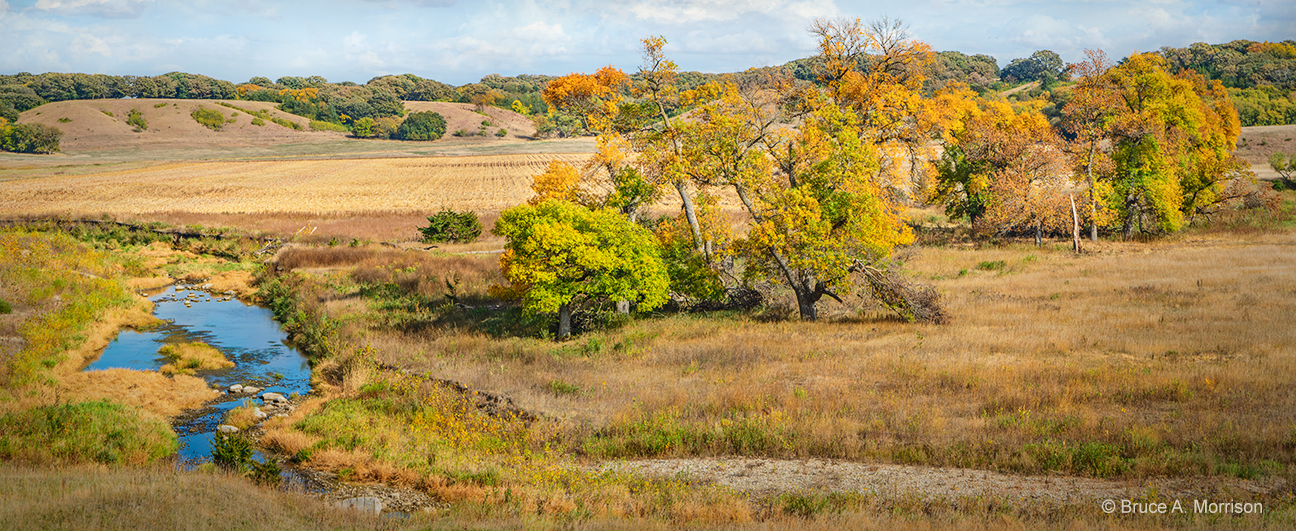 The valleys along the gentle and picturesque rolling hills surrounding the creeks and rivers up in this corner of northwest Iowa tend to have mostly Ash, Cottonwood, Soft Maple, Bur Oak and Eastern Red Cedar for timber. It was these valleys that drew the area's earliest settlers; timber and firewood were important draws. The same was true for the early inhabitants in our corner of O'Brien County, as well as in neighboring Clay, Cherokee, and Buena Vista.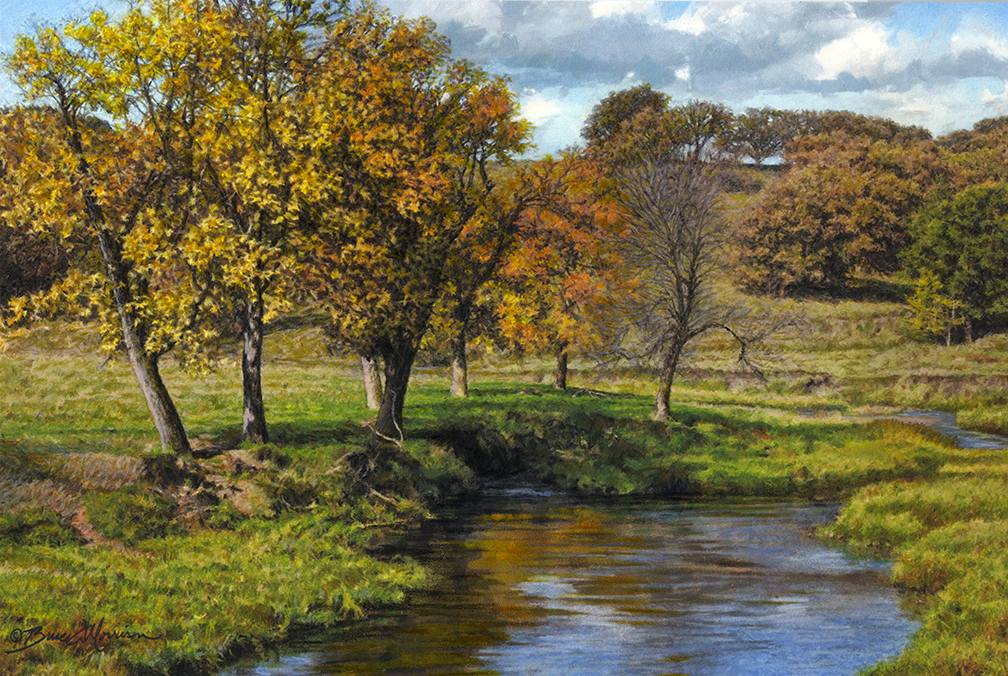 Nearly 1,000 years ago, corn farmers were active in the area. That's right: the European settlers were not the first farmers here. The Mill Creek people were a farming and gathering society. A corridor of their village sites can be found along the banks of Waterman Creek and the Little Sioux River.
In fact, more than 30 recorded sites cluster around the confluence of these streams, and the last remaining "known" Native American crop ground site in our state is located very close to our acreage on private land. One can imagine the fall harvest of the three sisters—corn, squash and beans—and the sense of purpose and urgency as autumn presented itself.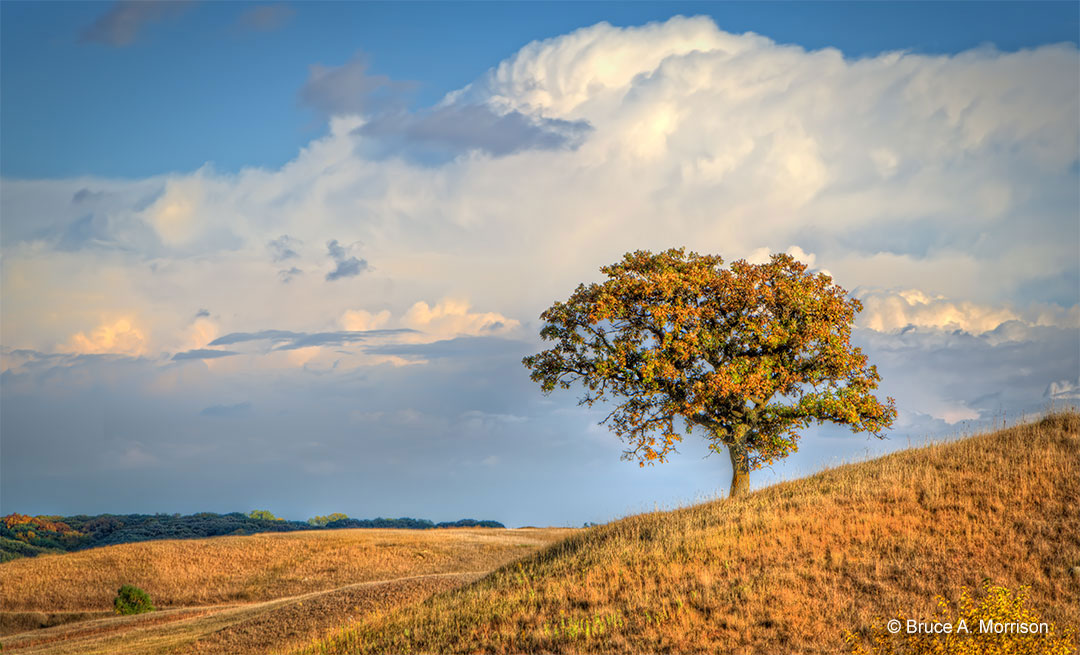 And the timber along these valleys drew those First Nation peoples. But the hillsides were also home to native prairie, which vastly outnumbered the meager foothold that timber found along the streams. Fall on the prairie can be quite colorful in itself. What a treat it is to see autumn in the woodlands rising from native prairie!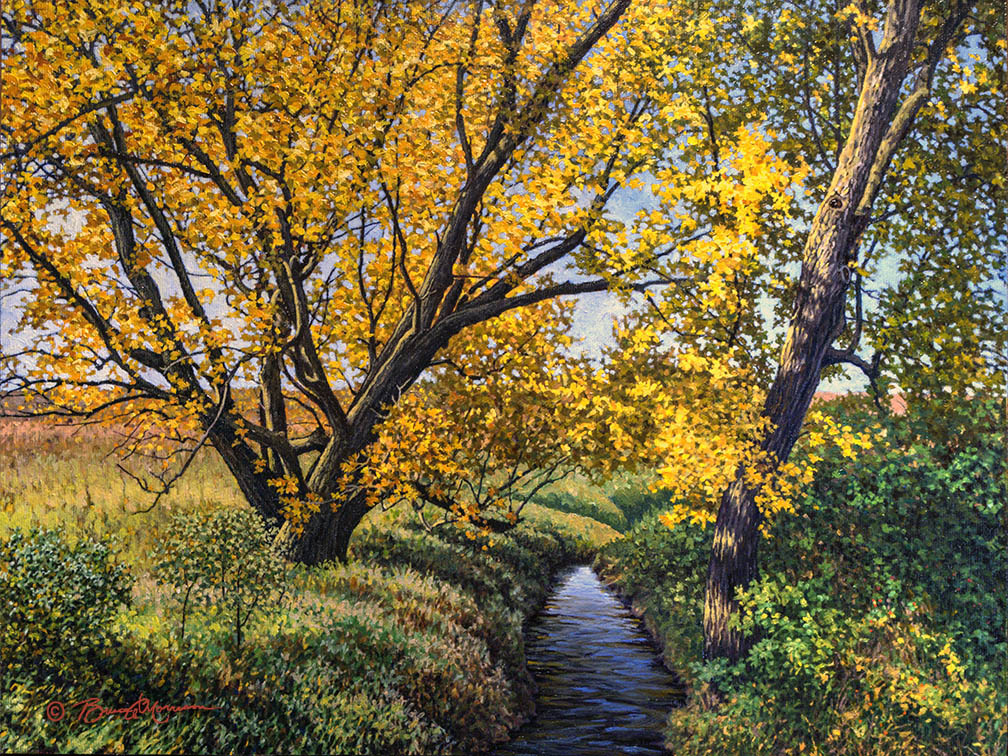 Autumn here is special when it fires up the way it had this year. You appreciate things more when they are less common or not as frequent. It was the Green and White Ash that gave the first hint of color; they do every fall. The Cottonwoods were right on their heels followed by the Soft Maples. I saw it happen to this degree way back in 2002.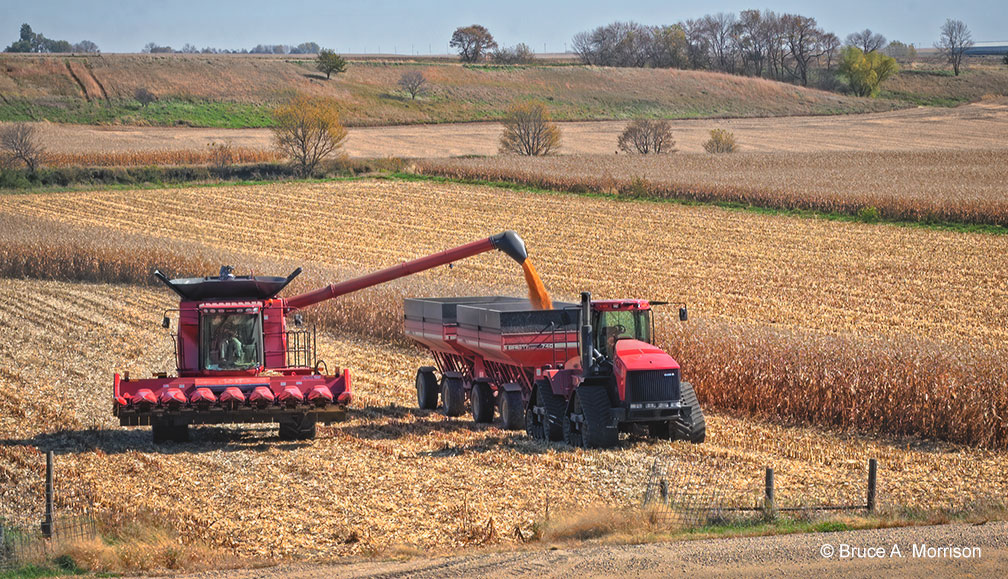 All around here there was brisk activity in the fields, the corn harvest was on and it was dustier than usual. We've been in drought for the third year in a row. It hadn't been too many weeks since this area had bumped up to "Extreme Drought" on the scale which uses a five-category system; from Abnormally Dry (D0) conditions to Exceptional Drought (D4) - shown on the US Drought Monitor (U.S. Drought Monitor (USDM) | Drought.gov ).
Most of Iowa is suffering from one category of drought or another...90 percent of Iowa displays the entire range. Along with being dry, we had experienced some real cold snaps and killing frost followed by warm calm days. Apparently, that weather pattern set the stage for leaf color. Other than the drought - no one was disappointed!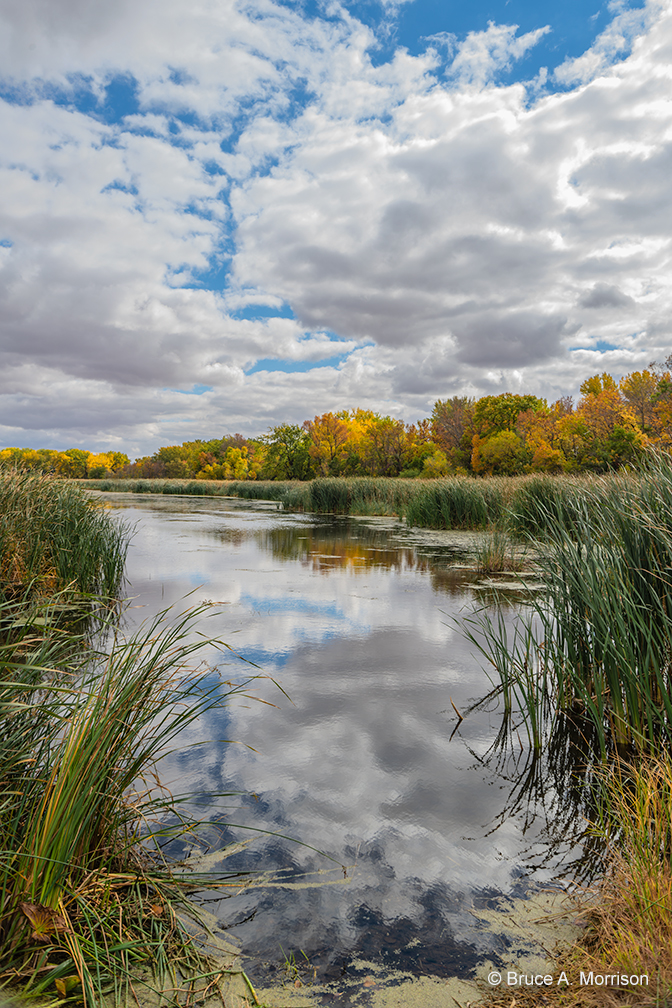 I guess we turned into "leaf peepers" this fall. From early to mid October my wife and I visited the back roads of our "neighborhood" and up around the sloughs to our northeast in the Iowa Great Lakes region. Even the marshes were amazing.
Each road we drove had reason for slowing down, pulling over to the side and admiring the view. From what I saw on the social platforms, all of Iowa was drop dead gorgeous this fall.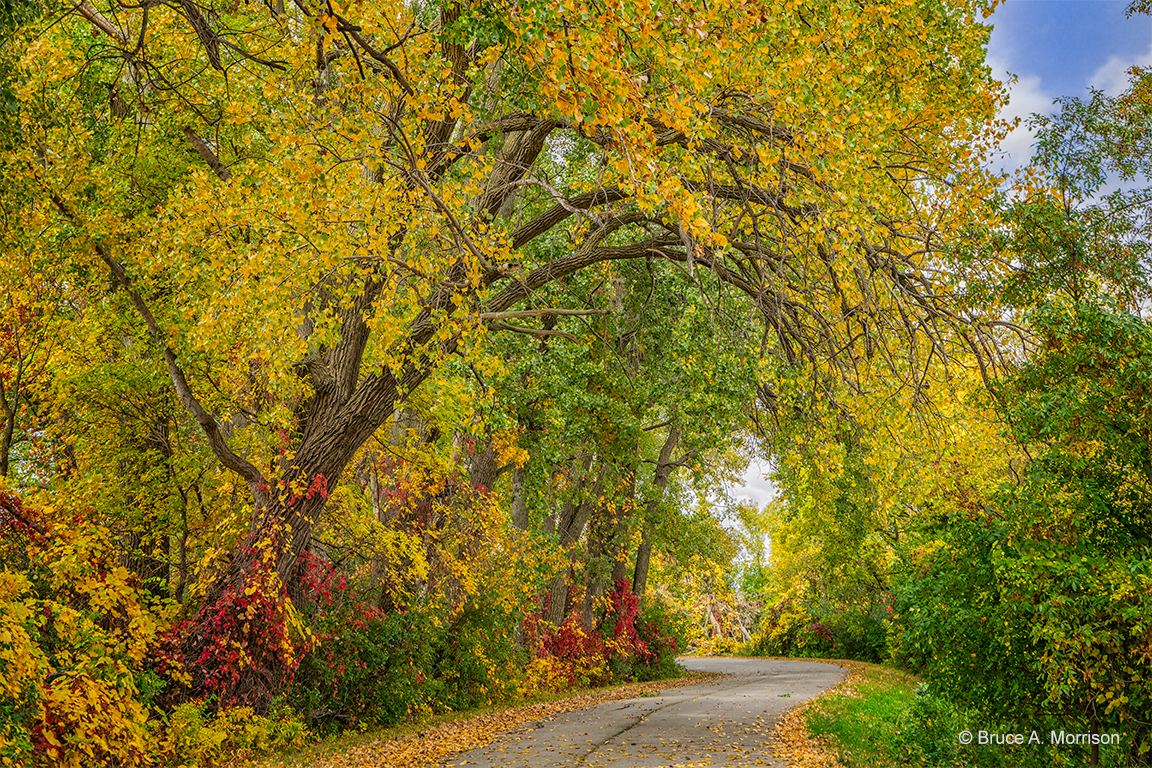 I'll wrap up by venting a bit here. Autumn lasts clear into December, yet the feel and presence of winter blots out fall here by early November. Almost like clockwork, fall seems gone as soon as it's gotten good...what's with that?!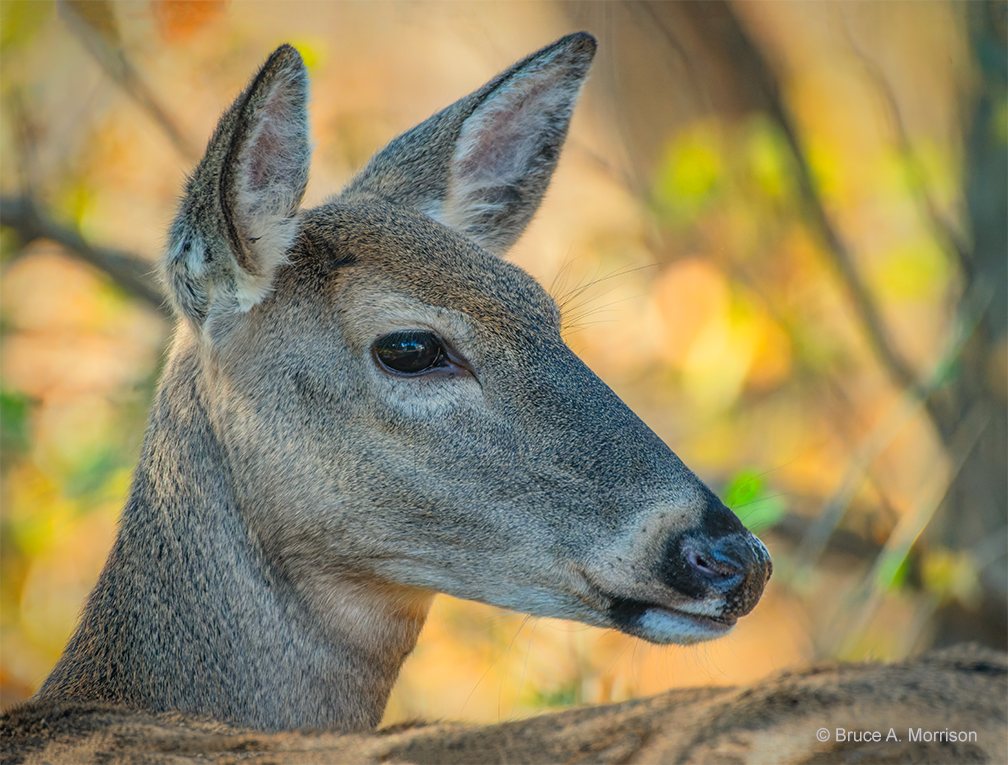 Remember the siren song? It is too short, leaving you wanting for more...