The Virginia bluebells are fading fast in my corner of central Iowa, but the pink blossoms of spring beauty are still prevalent, along with Jack-in-the-pulpits and striped white violets. May apples (umbrella plants) are near their peak, and the first blossoms of sweet Cicely and Aunt Lucy are starting to appear. Virginia waterleaf won't be far behind.
I've wanted to write about today's featured wildflowers since Eileen Miller pointed them out near a trail in Dolliver Memorial State Park three years ago. In 2016 and 2017, I looked in vain for colonies of Violet wood sorrel (Oxalis violacea) on my spring walks through wooded areas. Fortunately, Marla Mertz and Lora Conrad have generously shared their photographs of this "delicate" plant, with five-petaled flowers that can be lavender or pink or purple. You may be lucky enough to find these blooming in woodlands or moist prairies during the next several weeks. The species is native to most of the U.S. other than a handful of states west of the Rocky Mountains.

These were the first violet wood sorrel plants I remember seeing, on that 2015 walk through Dolliver Park (Webster County).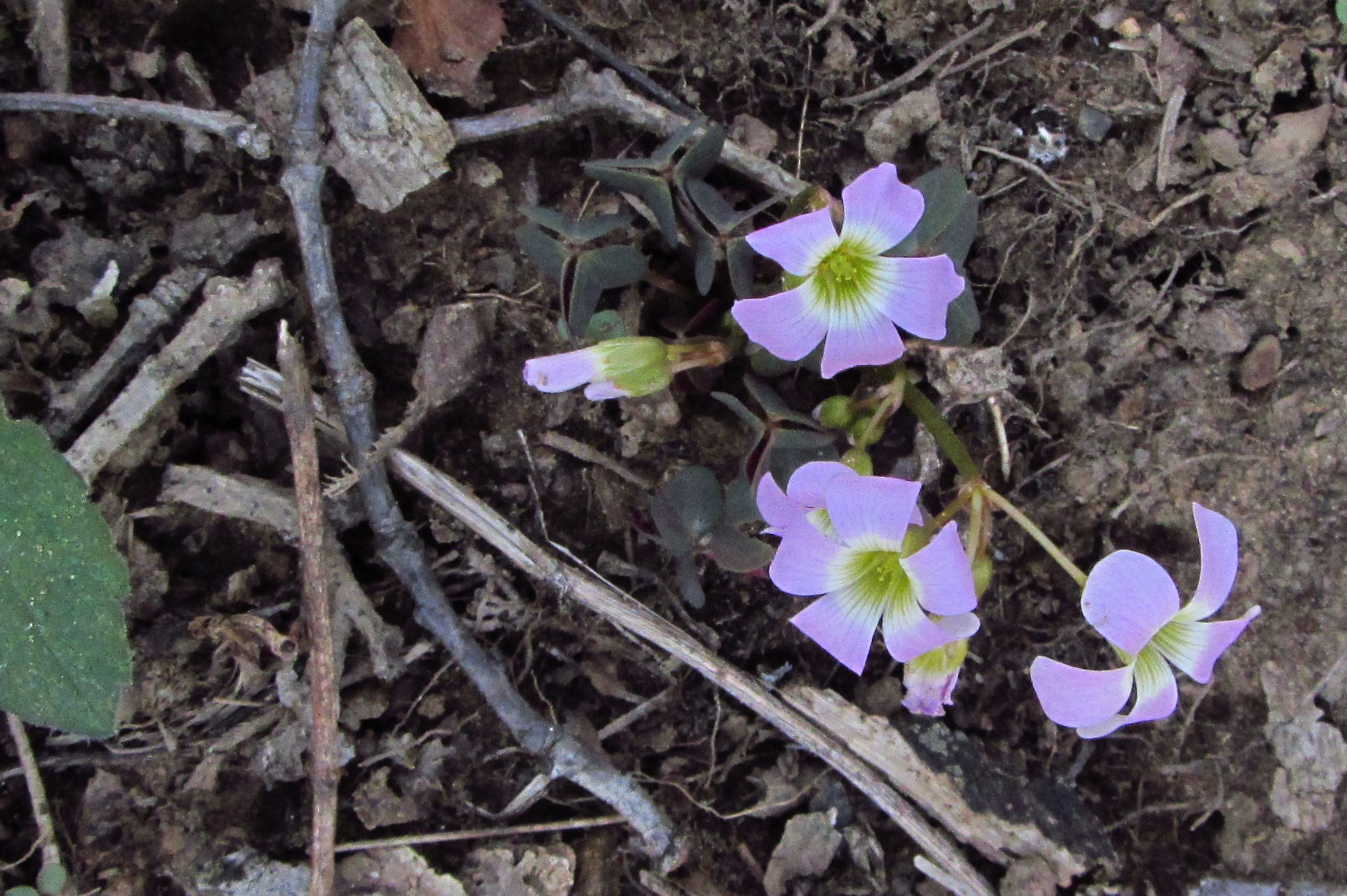 The Minnesota Wildflowers or Illinois Wildflowers websites are good resource for botanically accurate descriptions of this plant, which "can be cultivated in gardens if taller and more aggressive vegetation is kept away." The blooming period can extend into early summer, and the flowers attract many kinds of bees or small butterflies.
When I put out the word that I was looking for pictures of violet wood sorrel, Marla Mertz shared these photos she took last year in Marion County's Cordova Park.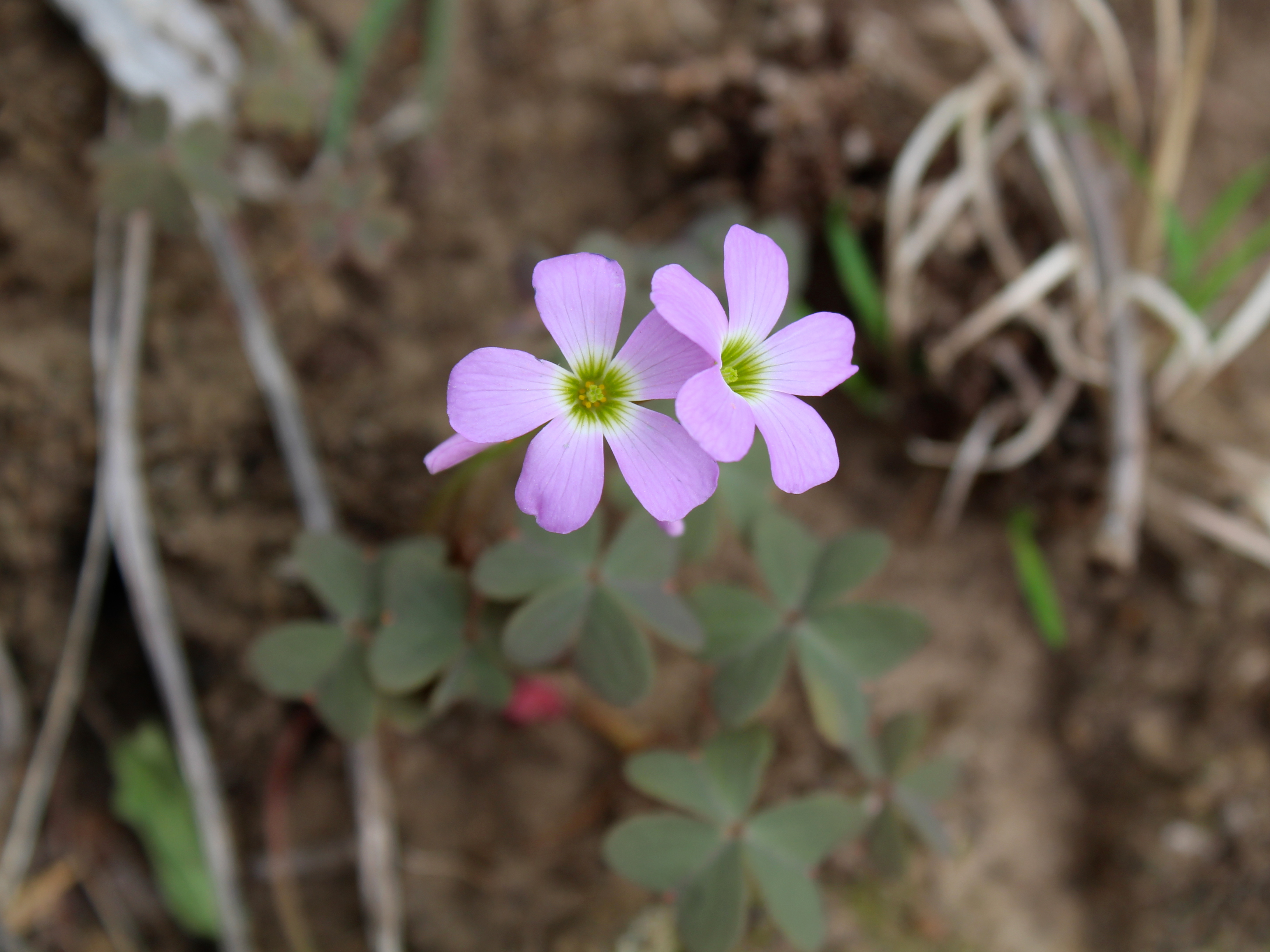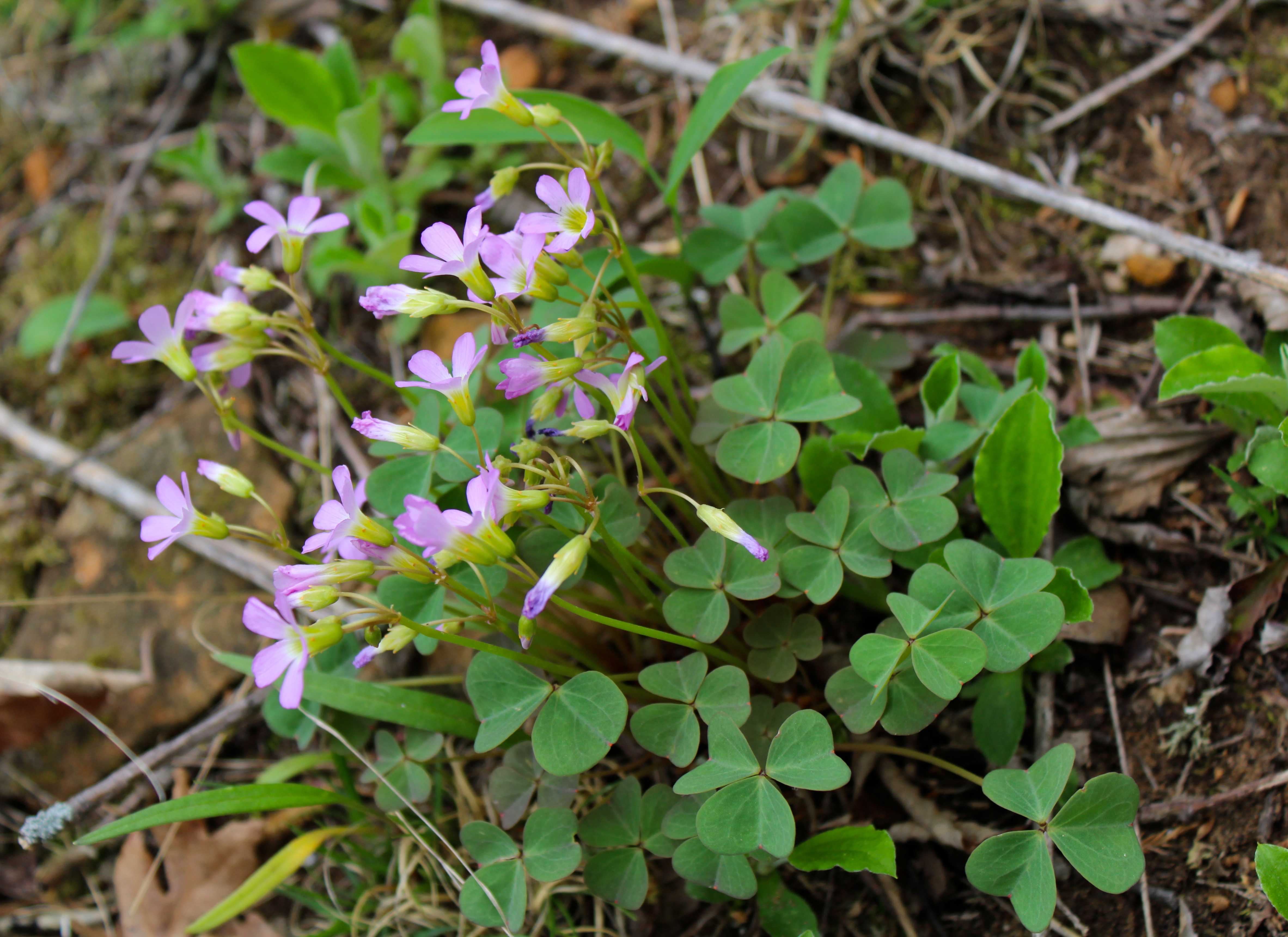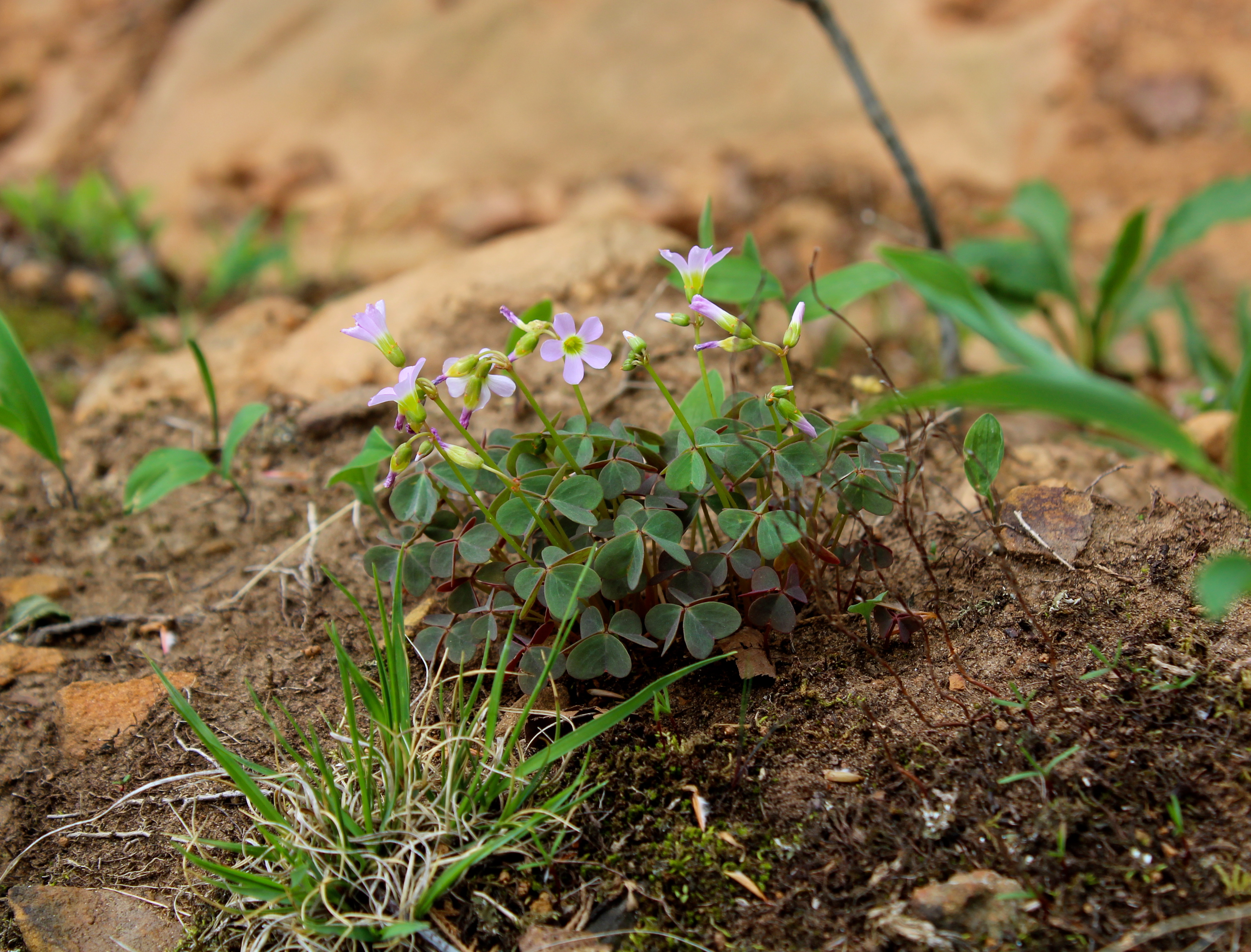 Last week, Marla sent these stunning images of the "hundreds of wood sorrel in bloom" near cliffs in the same park.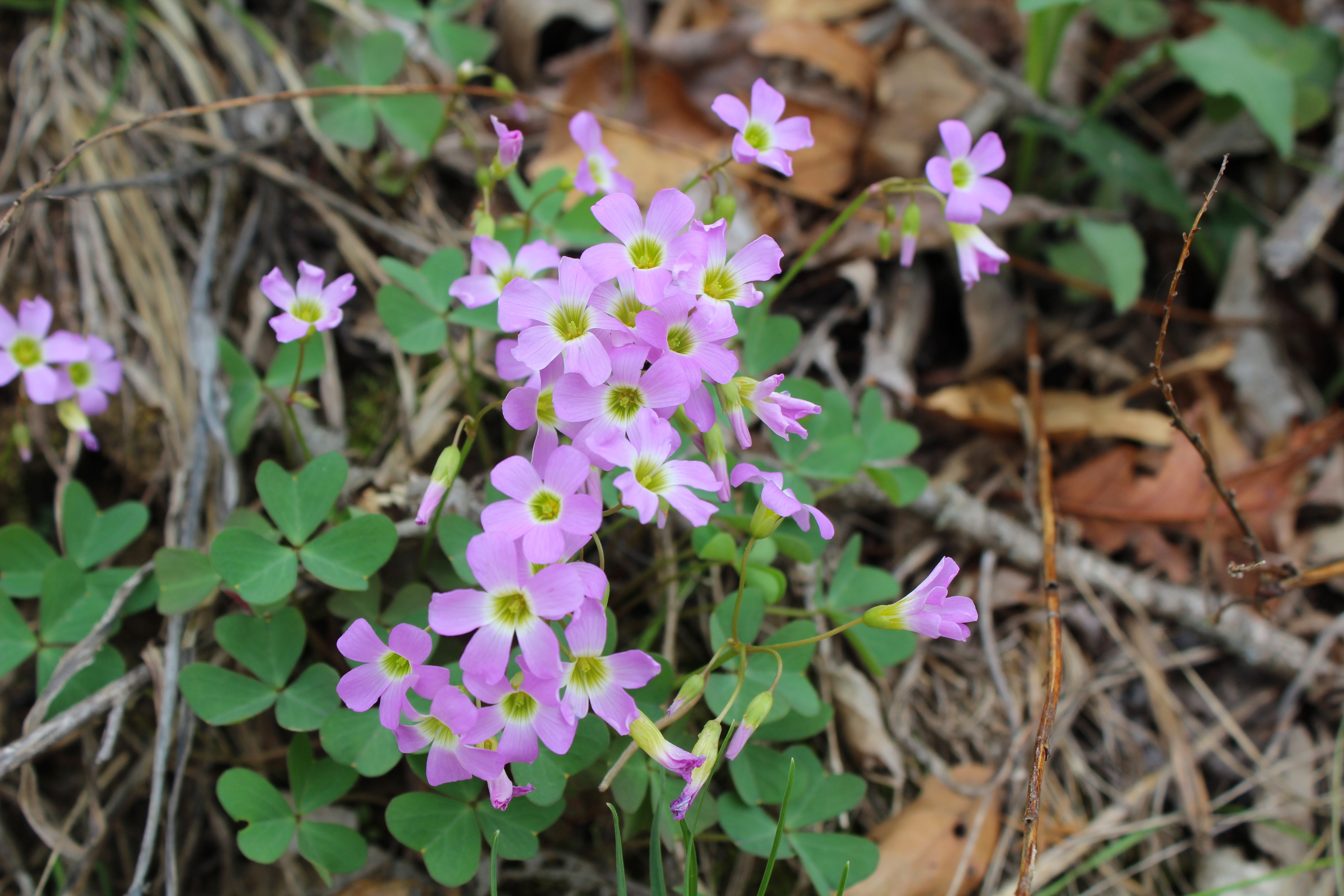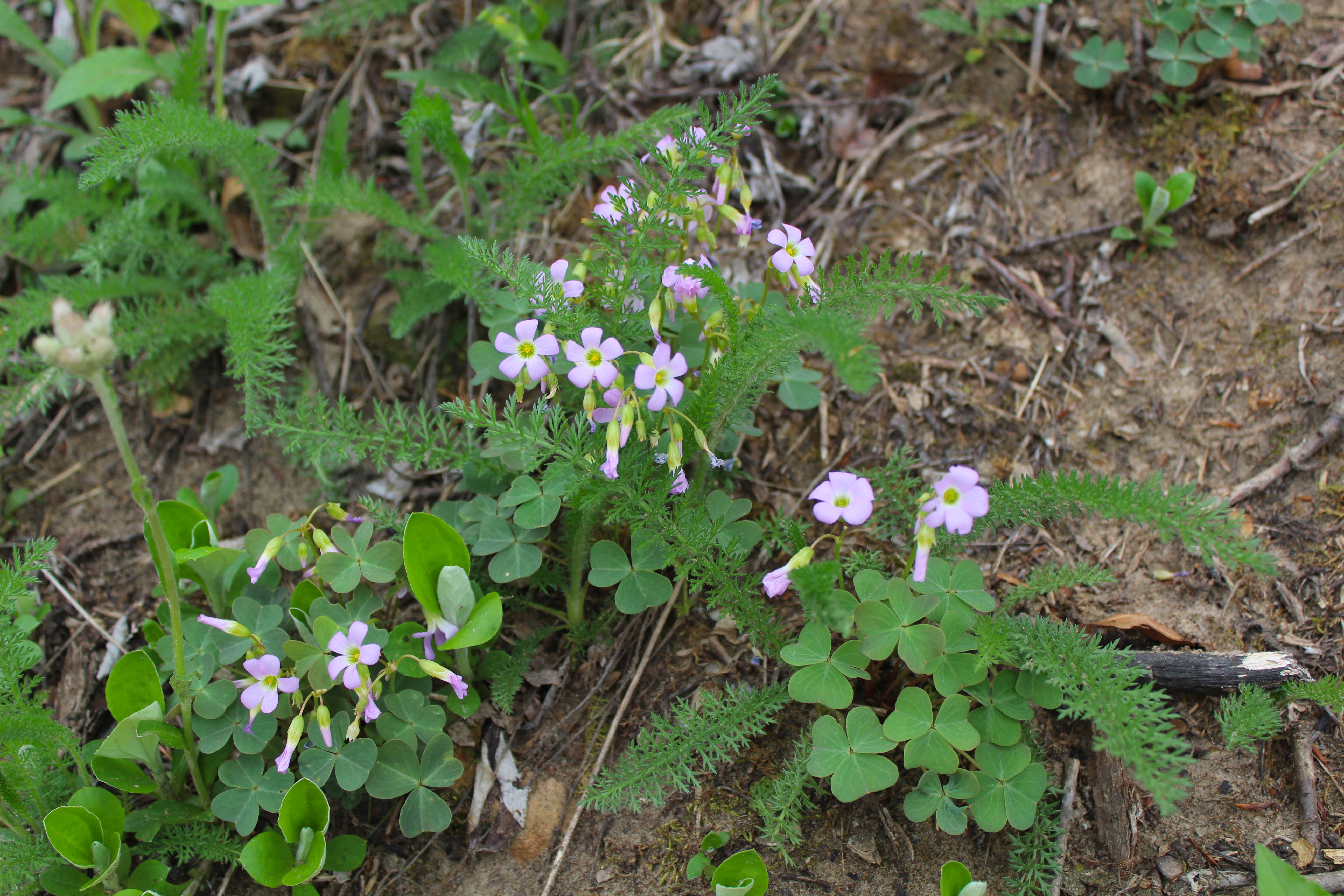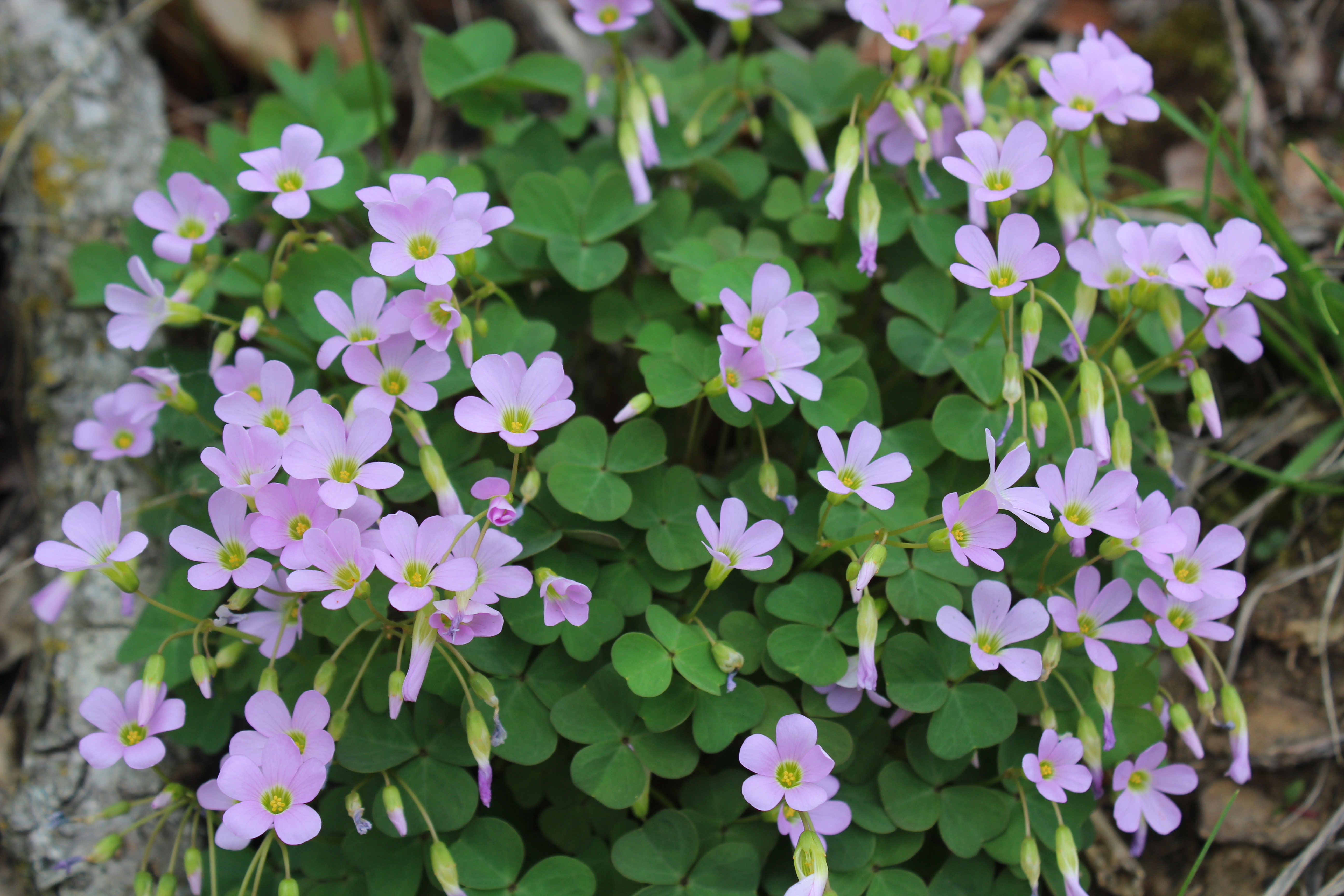 Lora Conrad shared a few views of violet wood sorrel from Van Buren County.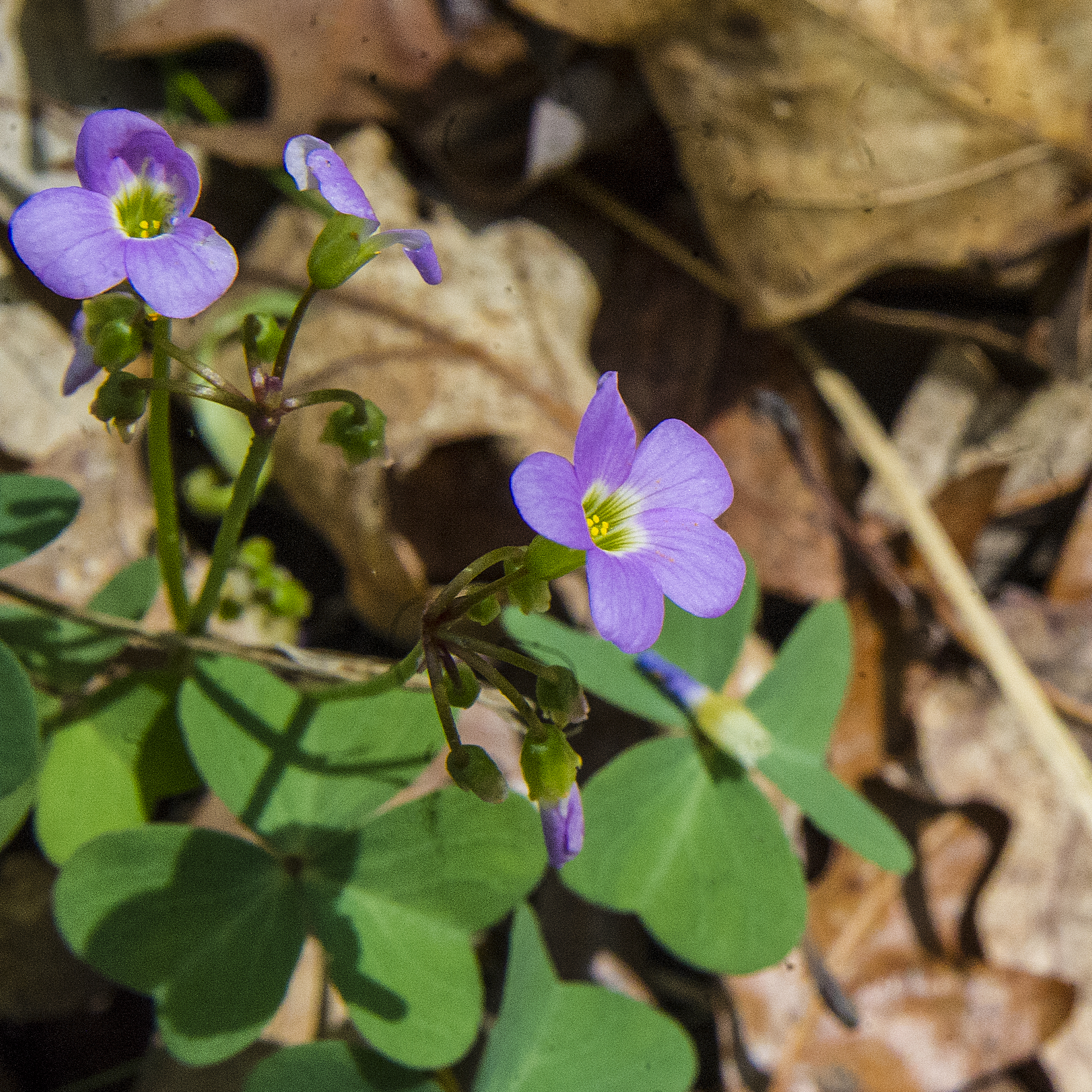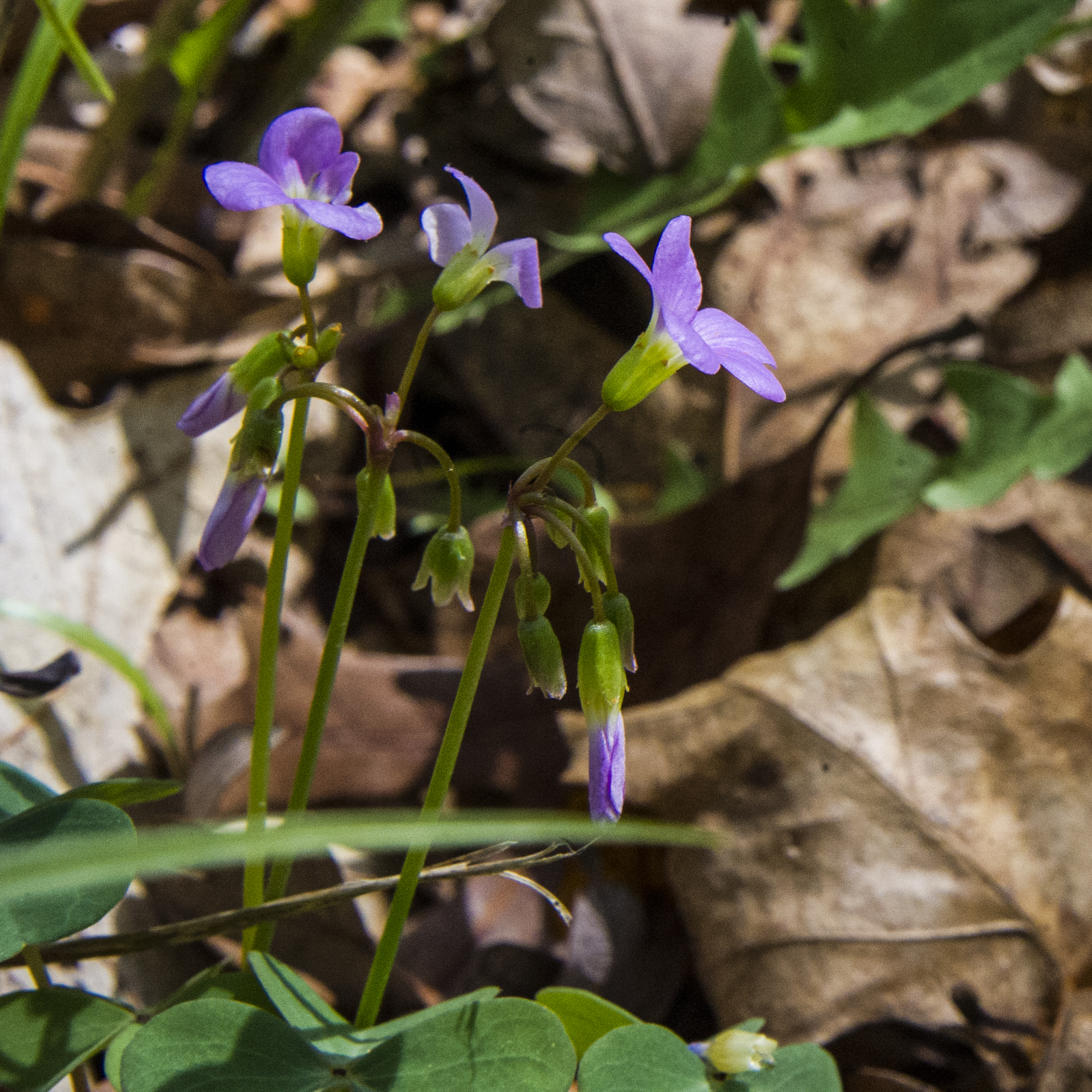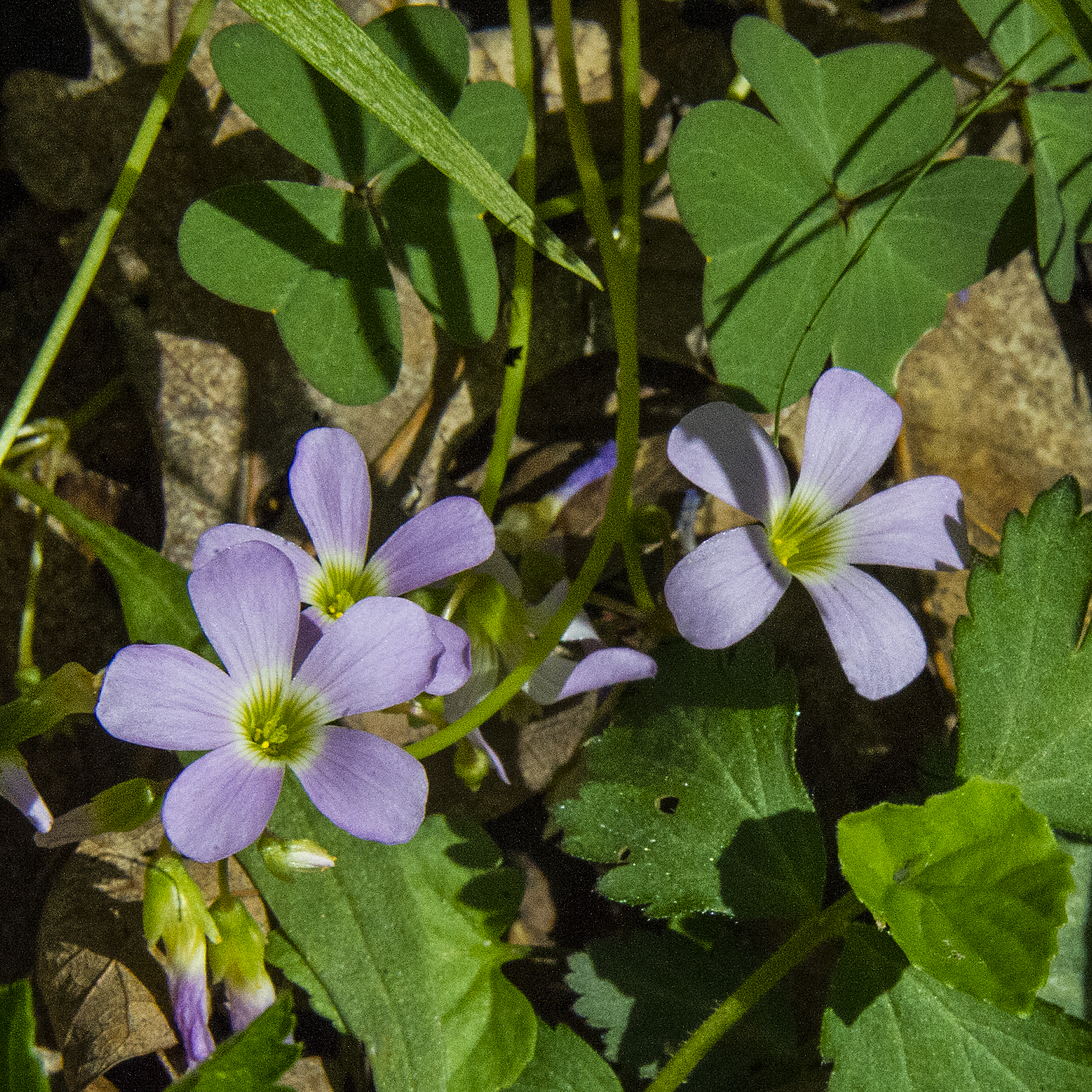 For comparison, Lora sent some pictures of yellow wood sorrel (Oxalis stricta), a related plant which is "Largely considered a weedy native." That species doesn't bloom as early as violet wood sorrel; I've only seen it flowering in the summer or early fall.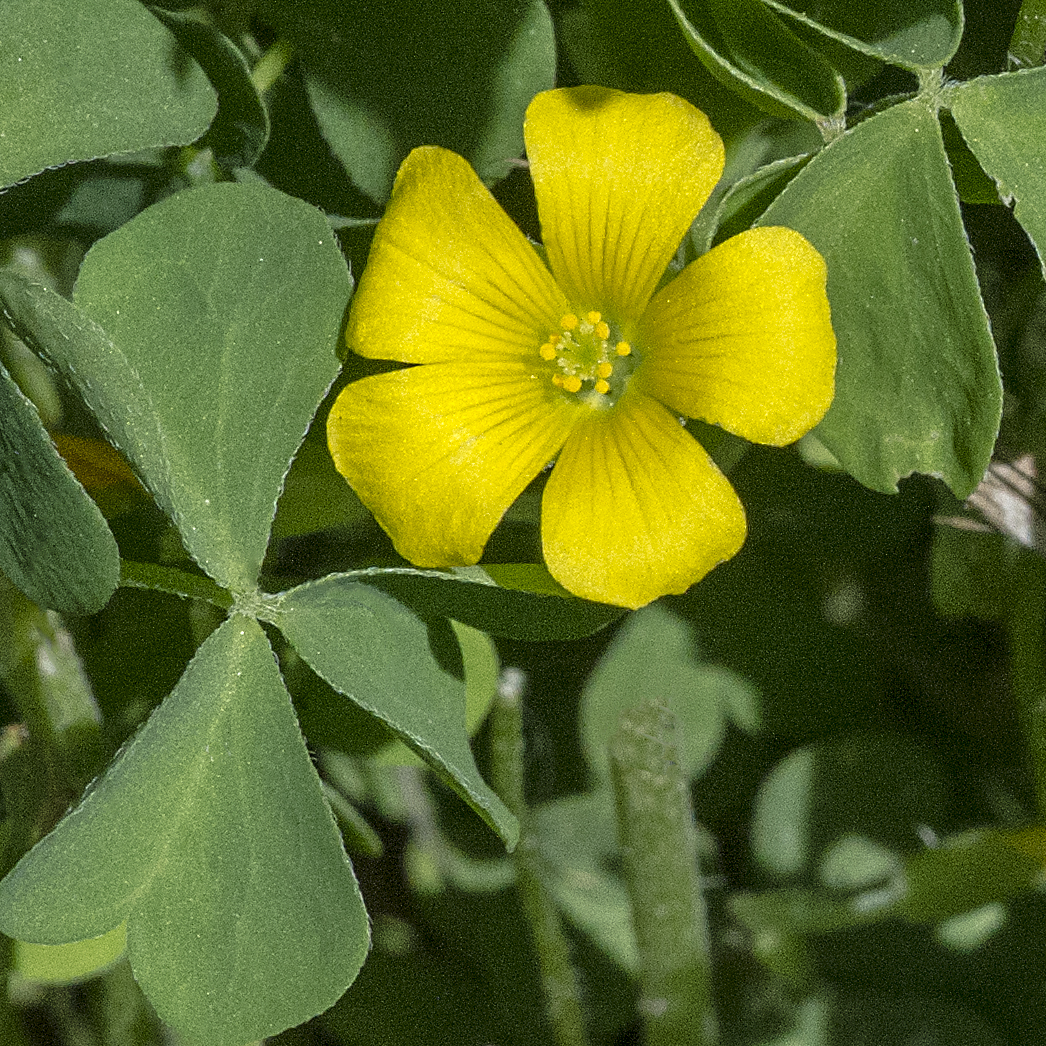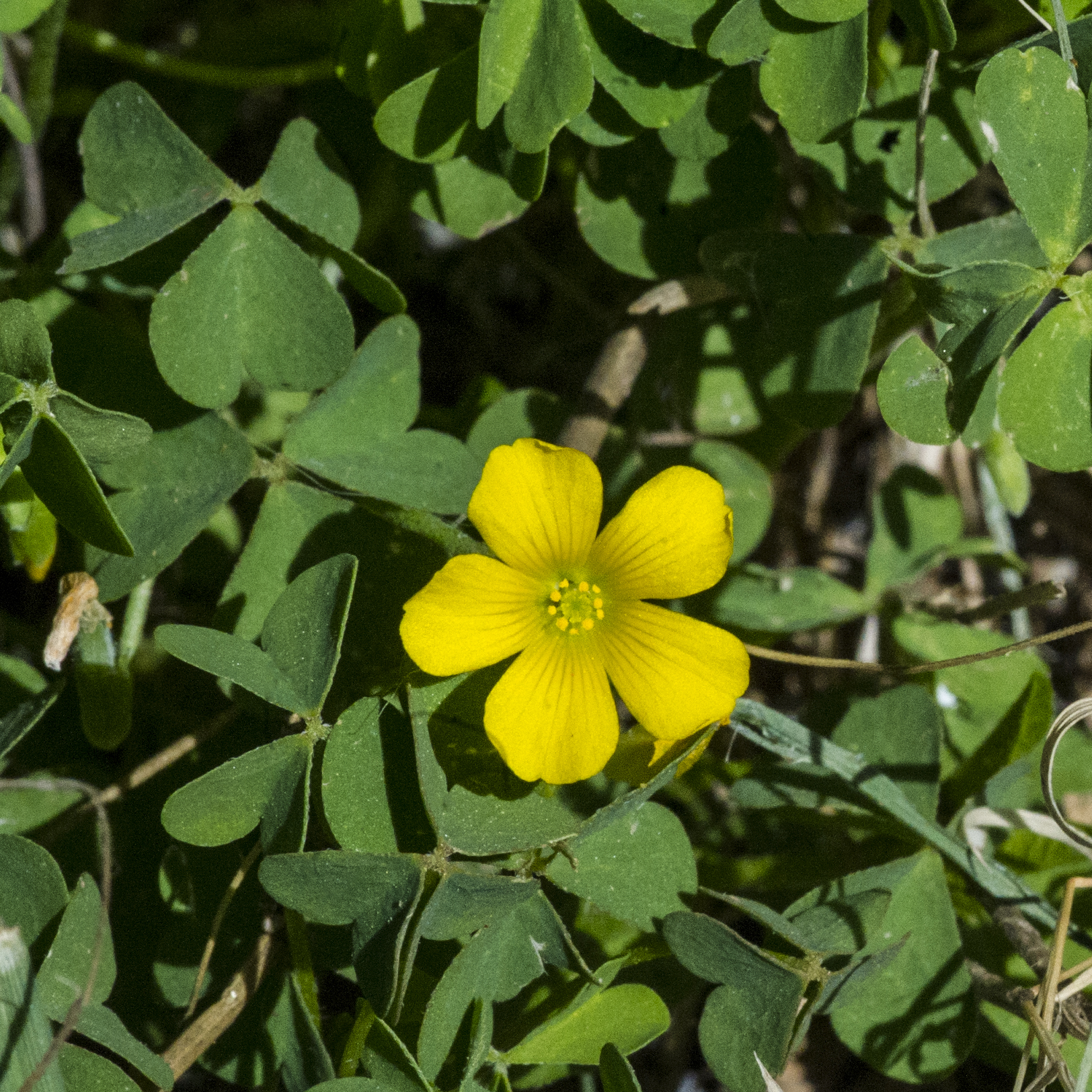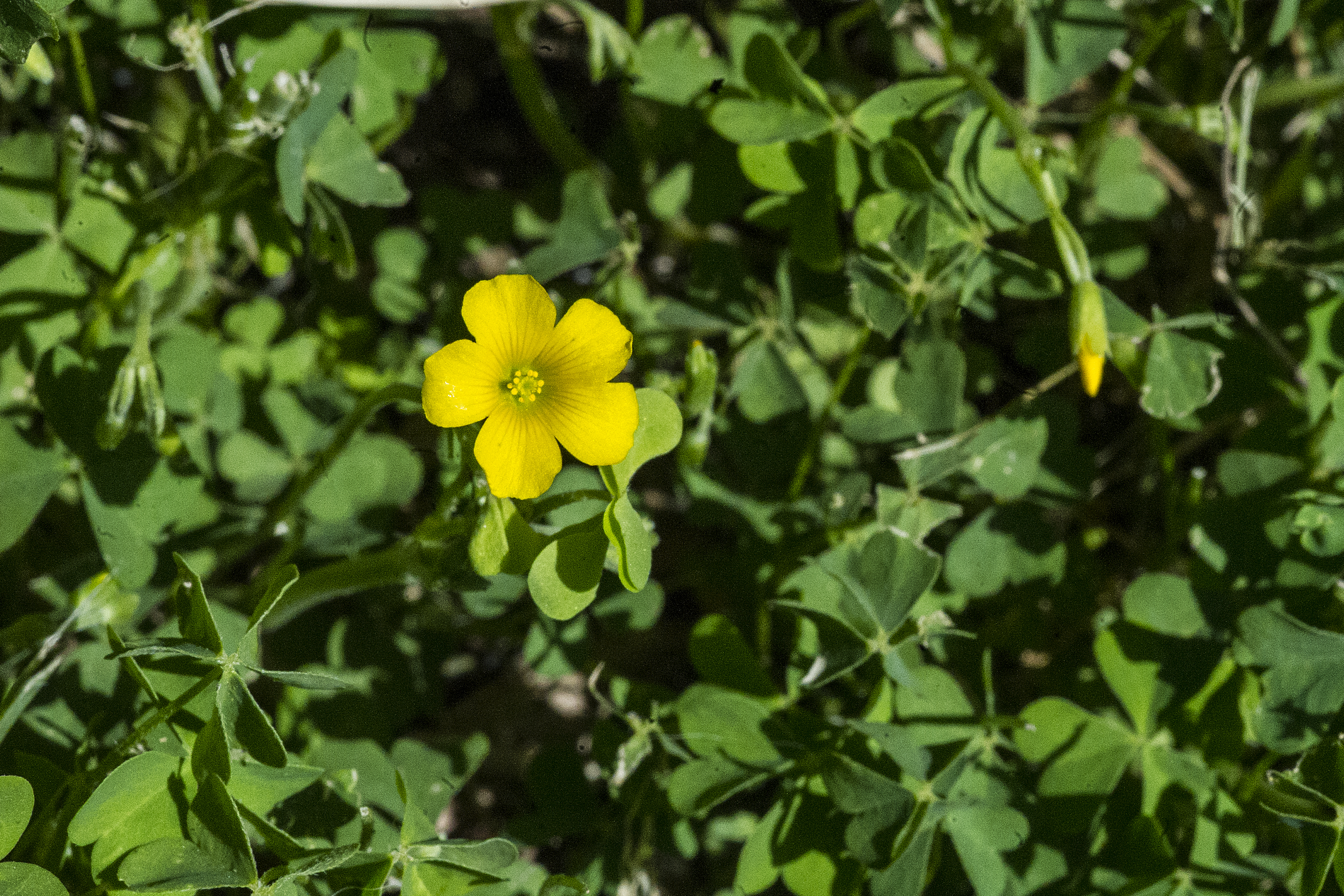 LATE MAY UPDATE: Marla Mertz captured a violet wood sorrel plant with seed capsules forming.