After last week's rare and spectacular featured plant (Shooting star), Iowa wildflower Wednesday returns today to the lowly and commonplace. Aunt Lucy (Ellisia nyctelea), also known as Waterpod, is native to most of the U.S. and Canada. Like wild chervil, it doesn't stand out among other plants that bloom around the same time, so you might not notice its flowers or fruit. The Illinois Wildflowers site says of this plant,
Aunt Lucy is an oddball member of the Waterleaf family. It is not very showy and often omitted from many wildflower guides. Aunt Lucy occurs in two quite different habitats: deciduous woodlands and disturbed areas where the ground is bare or lightly mulched. In the former habitat, it is one of our native spring wildflowers, while in the latter habitat it is a minor weed of nurseries and bare open ground in cities.
I took most of the pictures enclosed below near my home in Windsor Heights. Lora Conrad, a talented photographer and wildflower enthusiast, kindly gave me permission to post a few of her pictures, taken near the Des Moines River in Van Buren County.

As usual, the Minnesota Wildflowers and Illinois Wildflowers sites are good resources for botanically accurate descriptions of Aunt Lucy foliage, flowers, and fruit. Let's start with Lora Conrad's pictures of the leaves and flowers: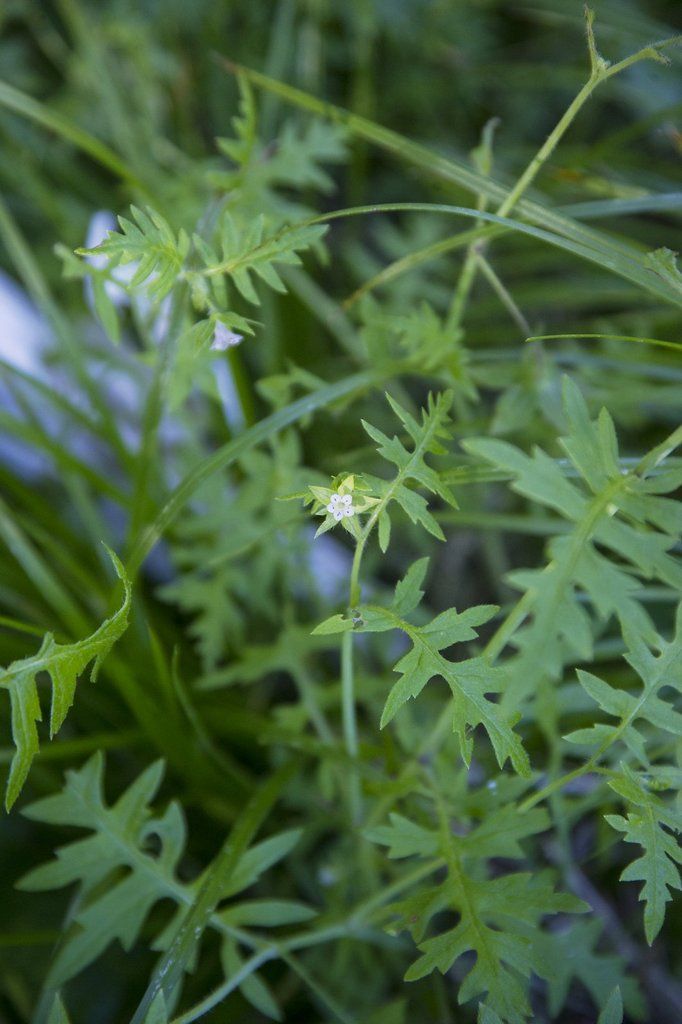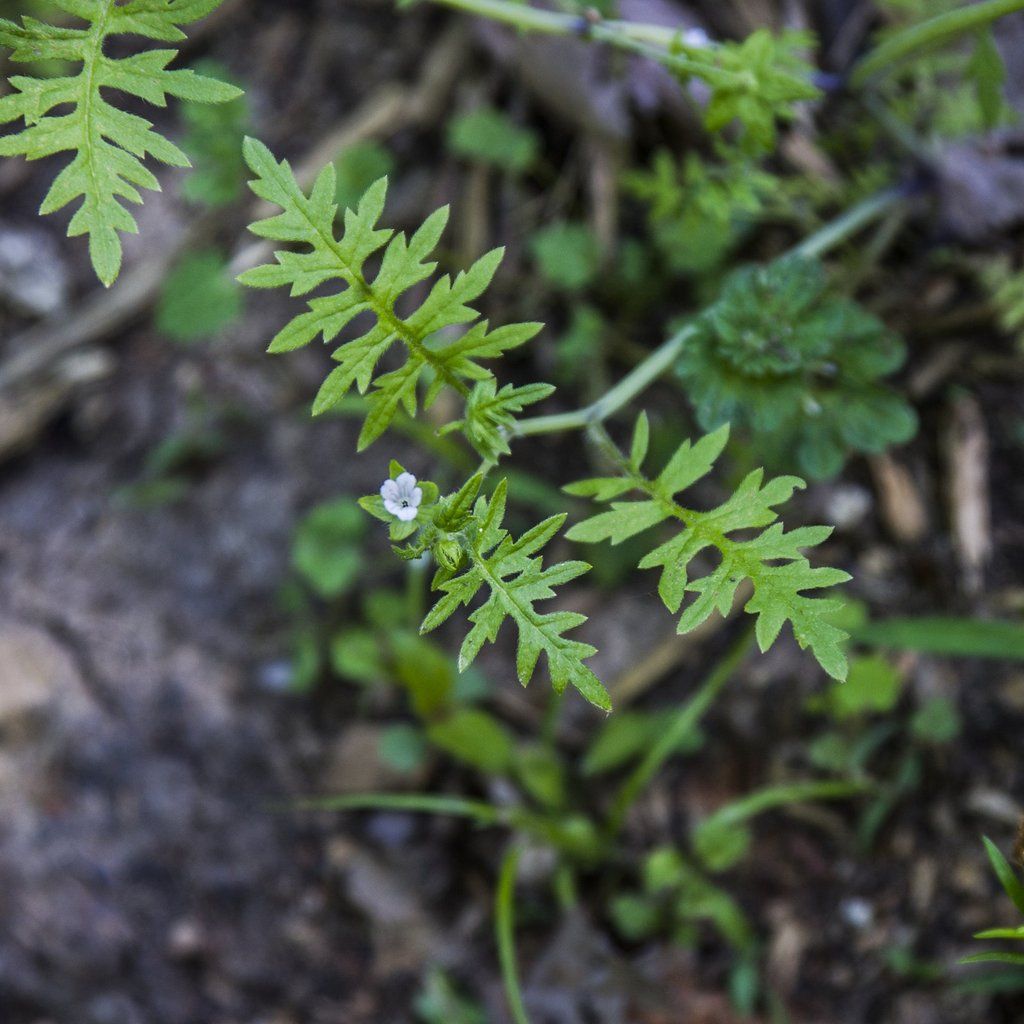 Lora captured this remarkable close view of a flower:
I've rarely seen just one or two Aunt Lucy plants growing. You are more likely to find colonies. I took the picture at the top of this post along one of the trails at Dolliver Memorial State Park in Webster County. These plants were growing near our front sidewalk: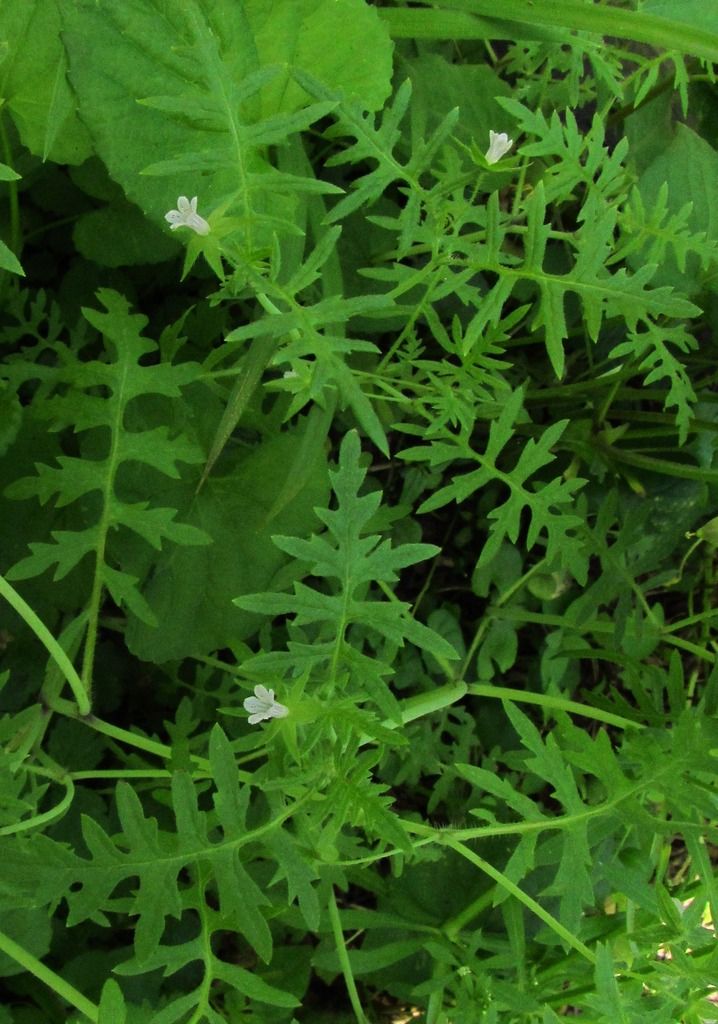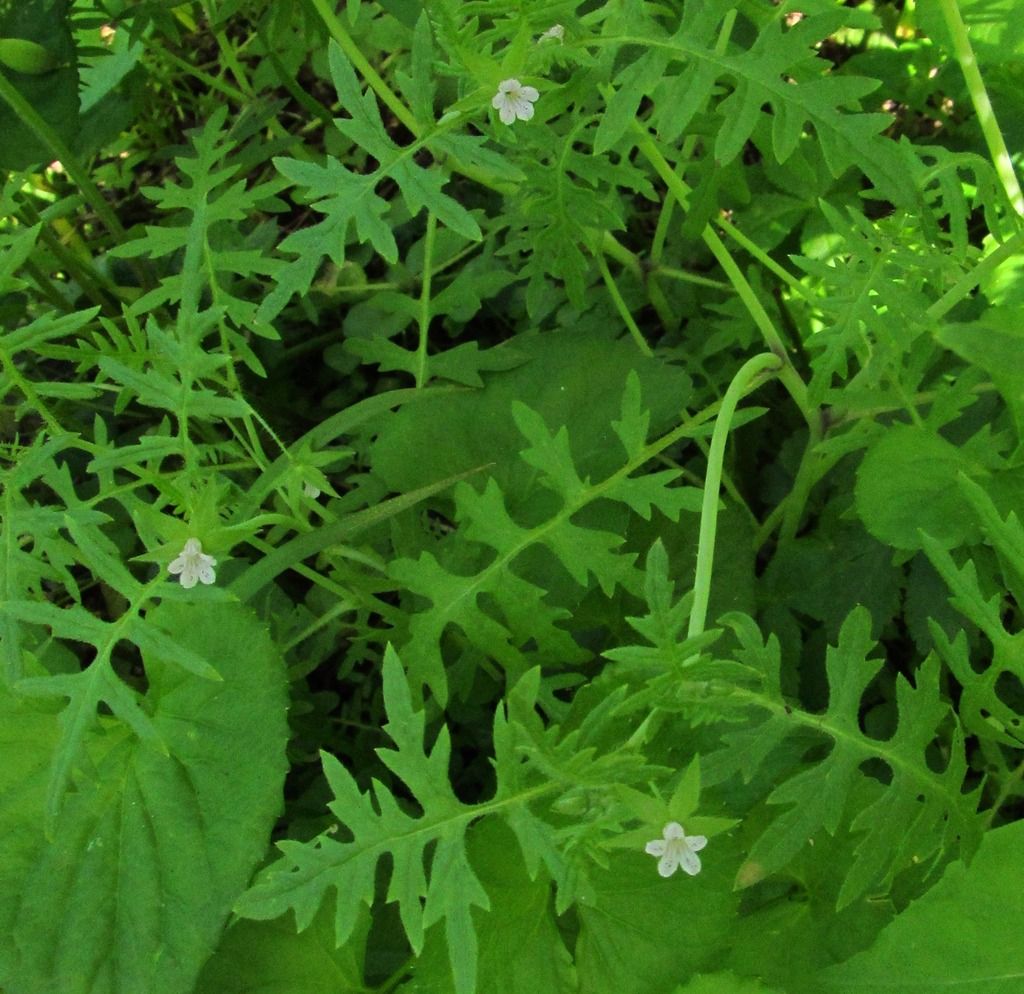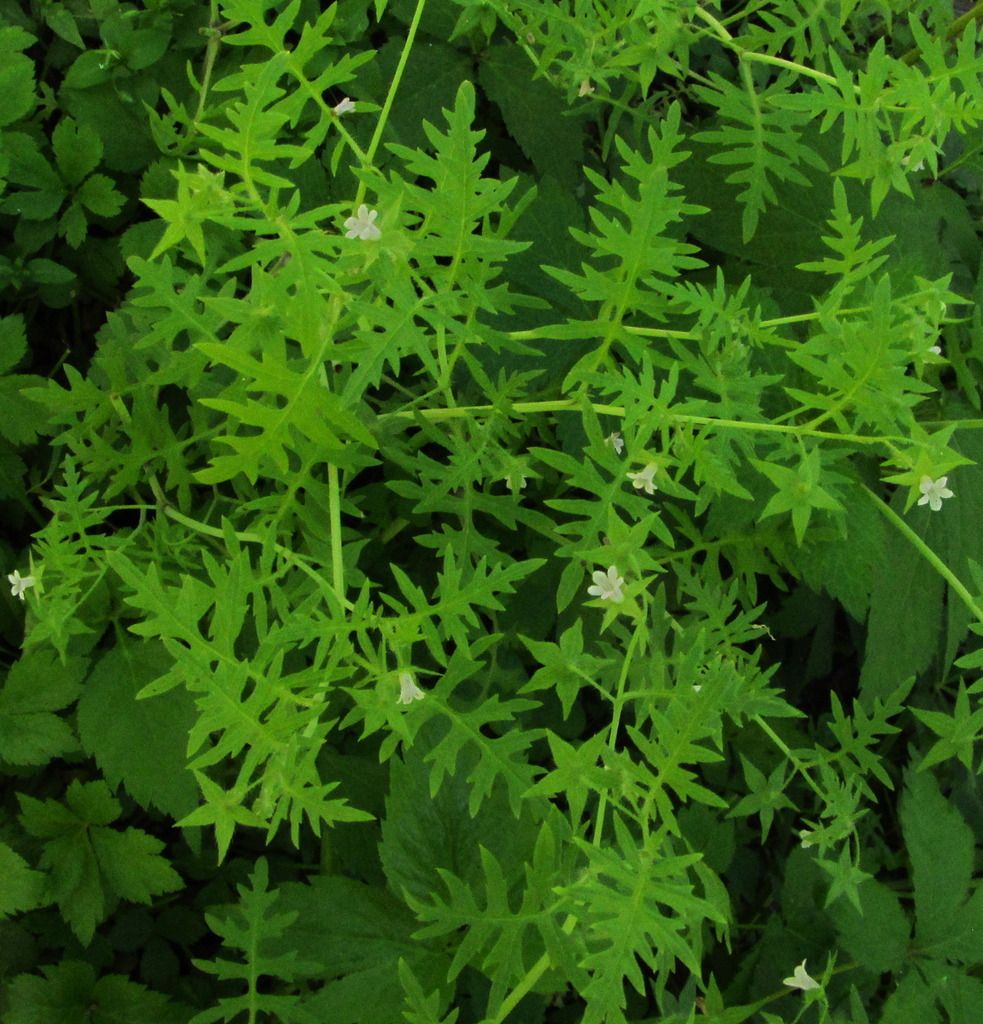 Near the edge of our driveway, Aunt Lucy is growing alongside the aggressive, non-native flowering plant known as ground ivy or "creeping Charlie":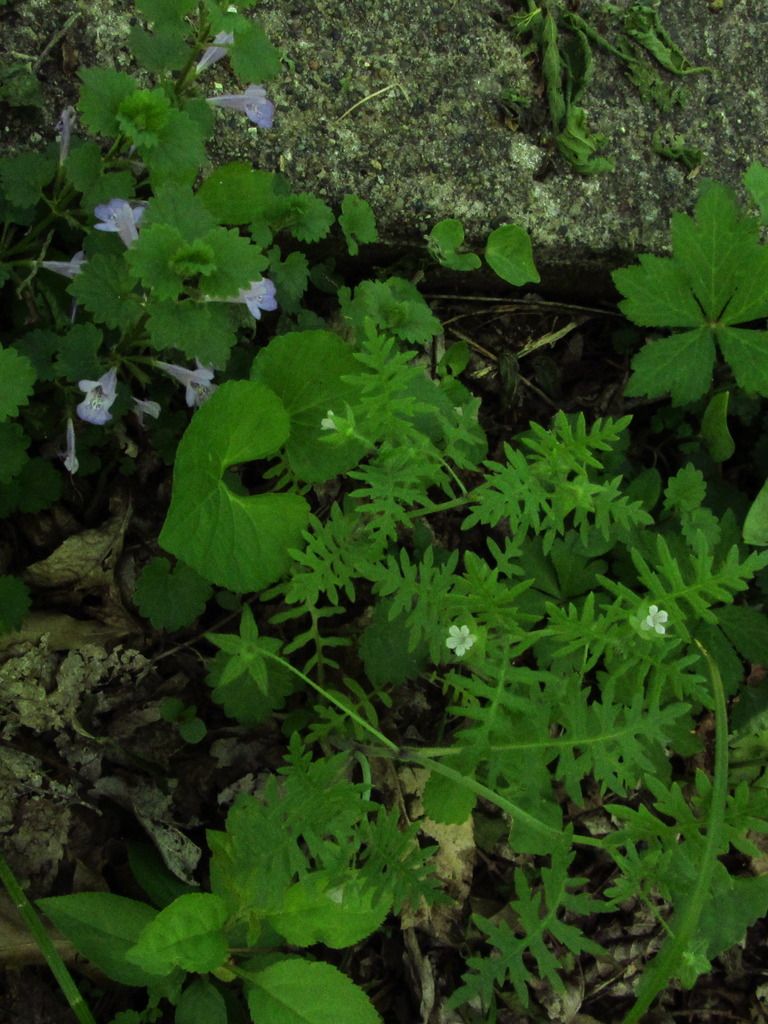 To give you a sense of scale, I photographed an Aunt Lucy plant near a brick wall.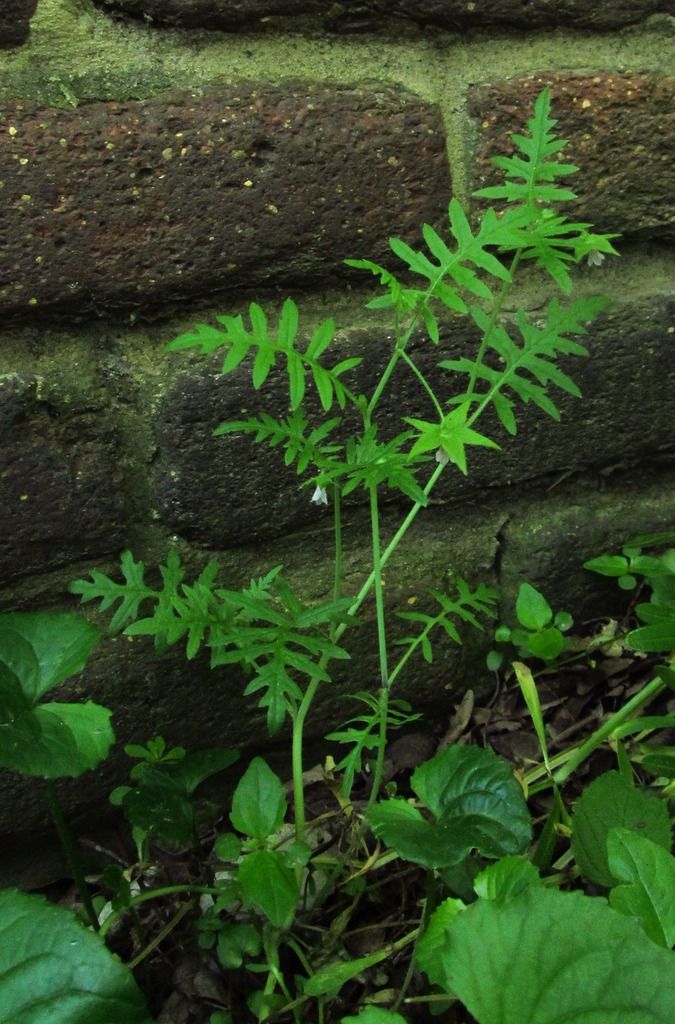 Rue anemone are among the earliest spring wildflowers to bloom, and they can keep flowering for nearly two months. One of the last rue anemone blossoms overshadows Aunt Lucy here.
Near the left side of the frame, a sticky weed that is some kind of bedstraw has even smaller white flowers than Aunt Lucy.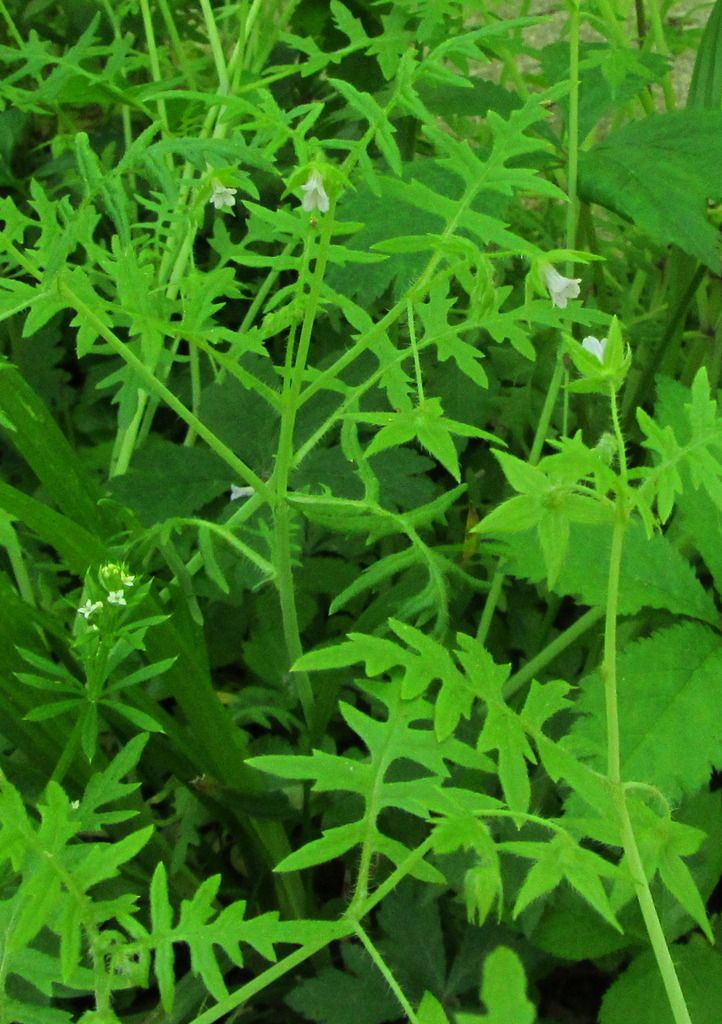 Several Littleleaf buttercups are in this picture.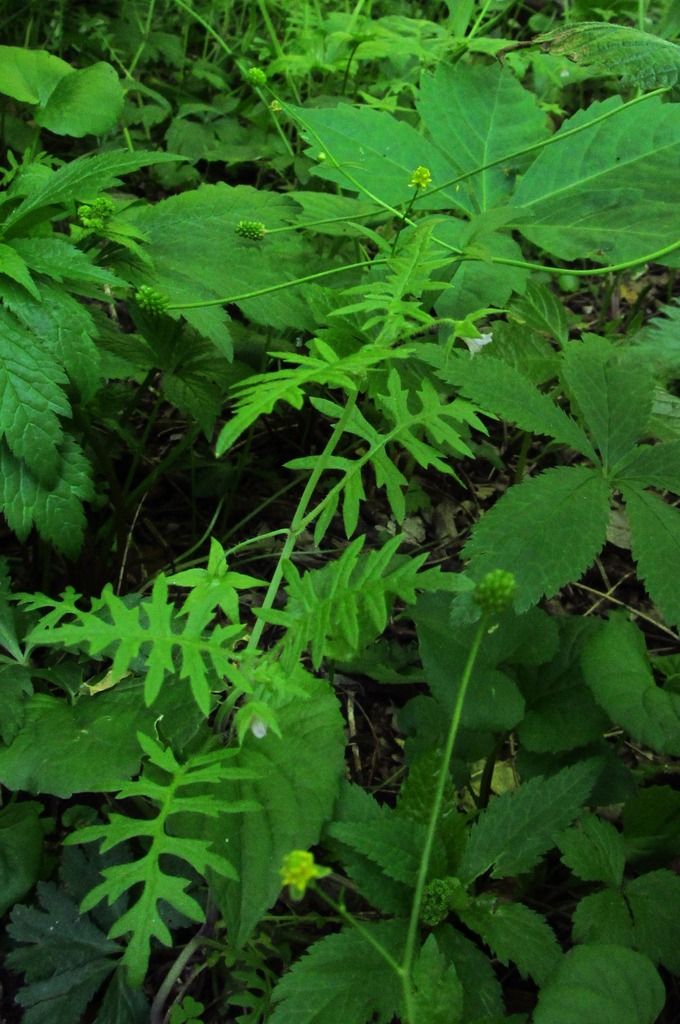 Leaves of violets (which have finished blooming) appear massive next to Aunt Lucy flowers: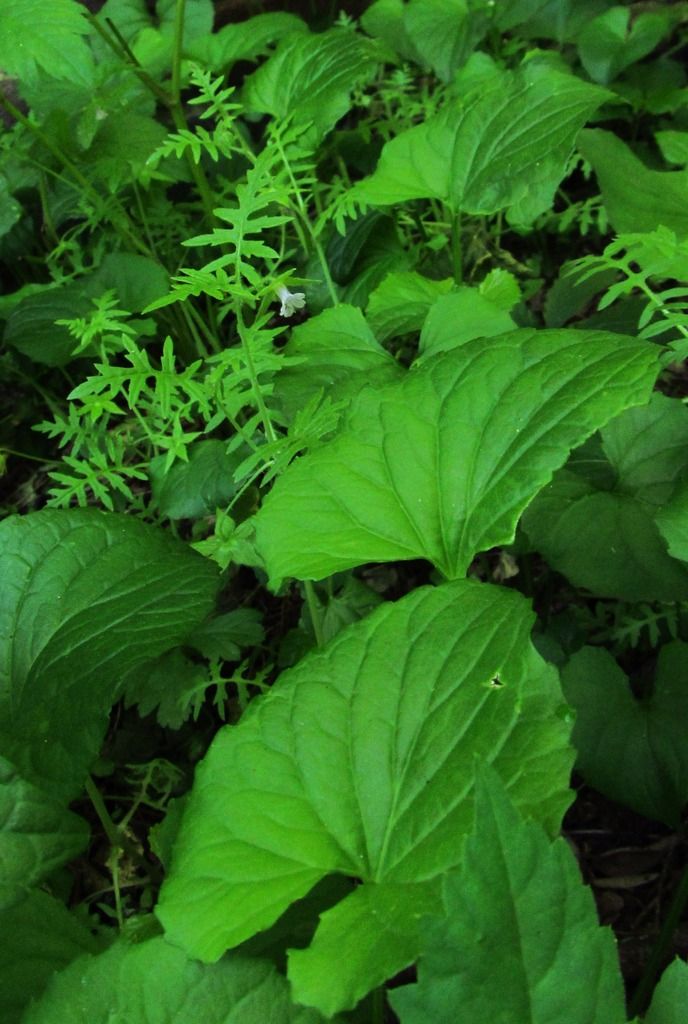 Same goes for the white snakeroot foliage in this picture from Dolliver Park.
At Dolliver Park, I found Aunt Lucy blooming near some kind of buttercup (possibly swamp buttercup) and sweet William. No wonder they tend to leave Aunt Lucy out of wildflower guides.
Two pictures of Virginia waterleaf flowers stealing the show from Aunt Lucy plants: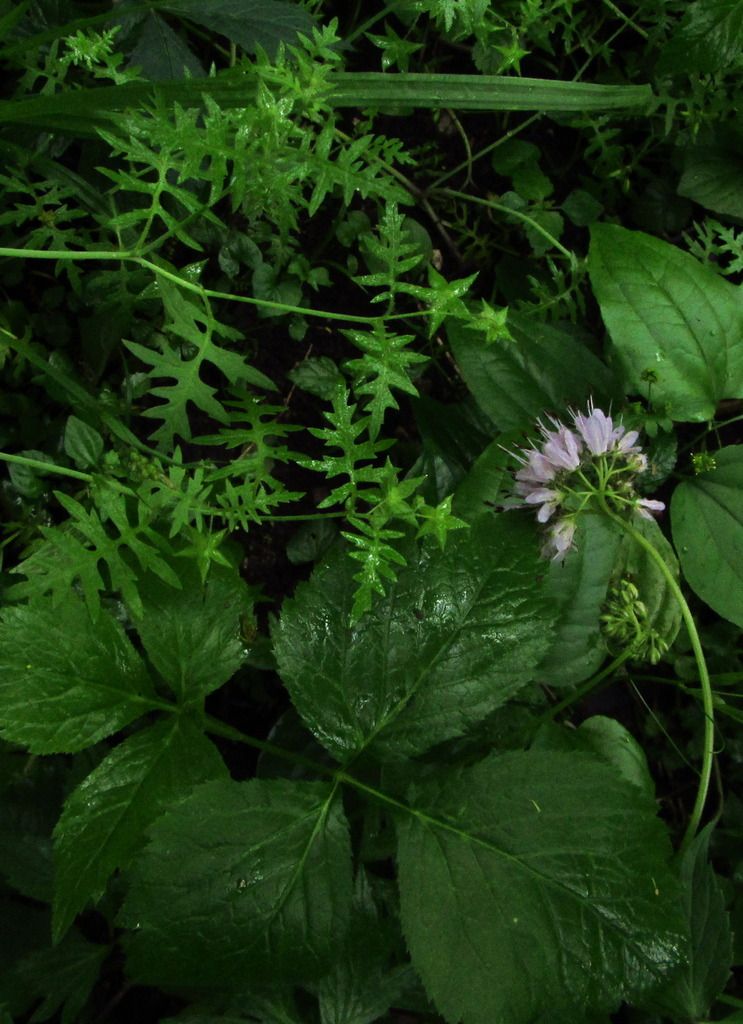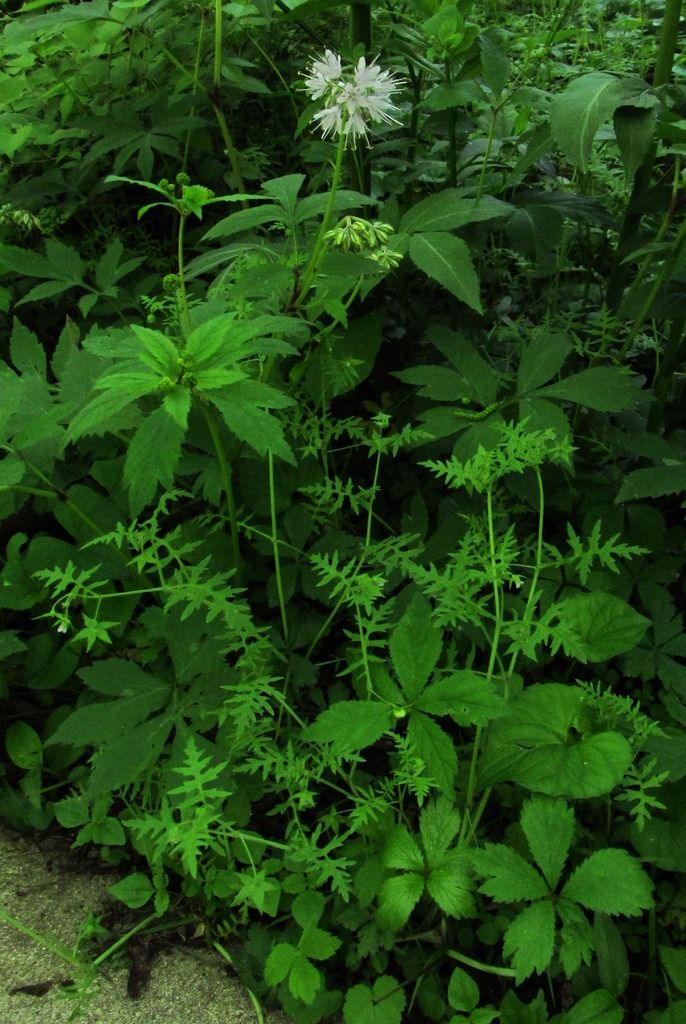 My attempts to photograph fruit developing on Aunt Lucy plants were mostly unsuccessful. Fortunately, Lora Conrad captured this view of seed pods: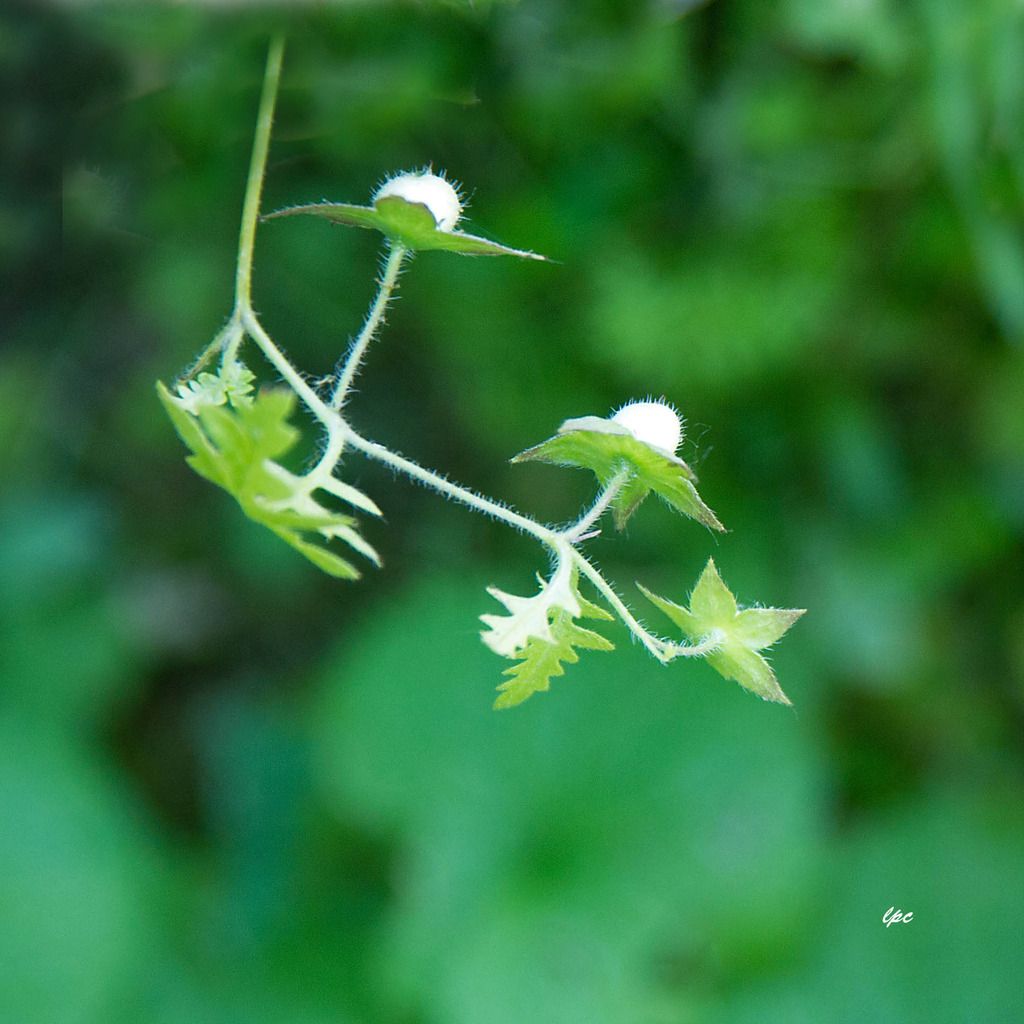 In the center of this picture, you can see fruit on an Aunt Lucy plant. Near the top of the frame, common black snakeroot flowers are just starting to bloom: