This week's featured plant is so easily overlooked that I failed to notice its flowers in my own yard for more than ten years. But once I learned to recognize wild chervil (Chaerophyllum procumbens), it seemed to pop up everywhere.
This "somewhat weedy" member of the carrot or parsley family is native to much of North America. Wild chervil is not spectacular like its relative Golden Alexanders, or even as eye-catching as Sweet Cicely, both of which bloom around the same time in the spring.
I took all of the enclosed pictures in Windsor Heights within the past few weeks.

Wild chervil isn't mentioned in many wildflower guides. The Illinois Wildflowers website provides botanically accurate descriptions of the foliage, flowers, and fruit. You may find these plants growing in moist soil with partial sun; "Typical habitats include lowland woodlands, open woodlands, woodland borders, thickets, rocky glades, areas adjacent to buildings, and areas along roads and railroads. Habitats with a history of disturbance and some shade are preferred."
The buds on these plants haven't opened yet.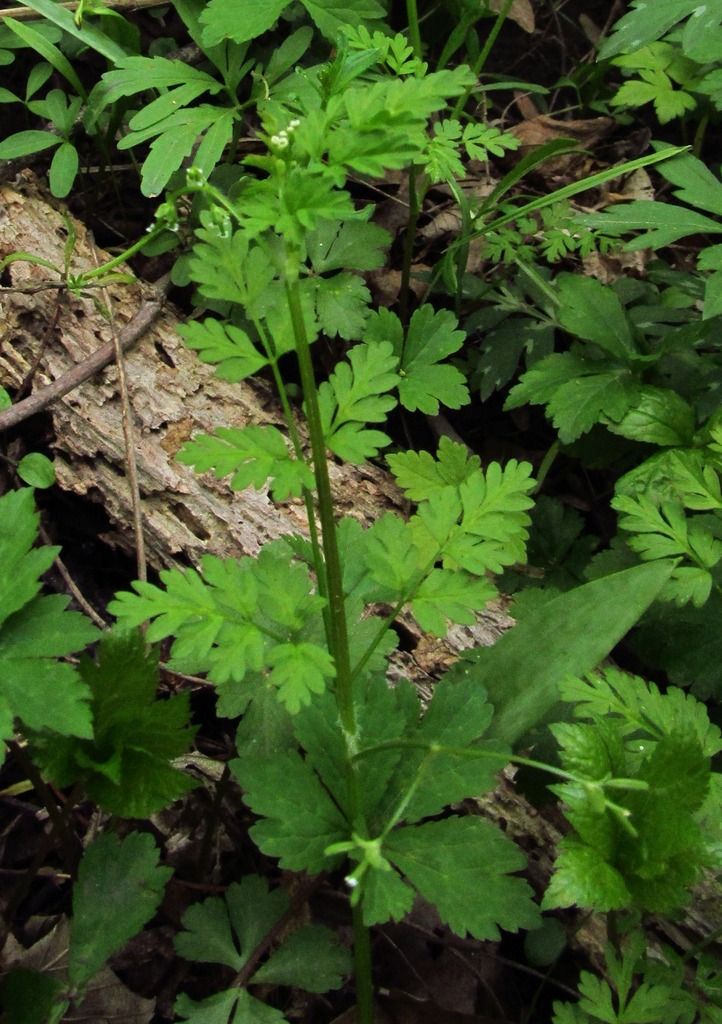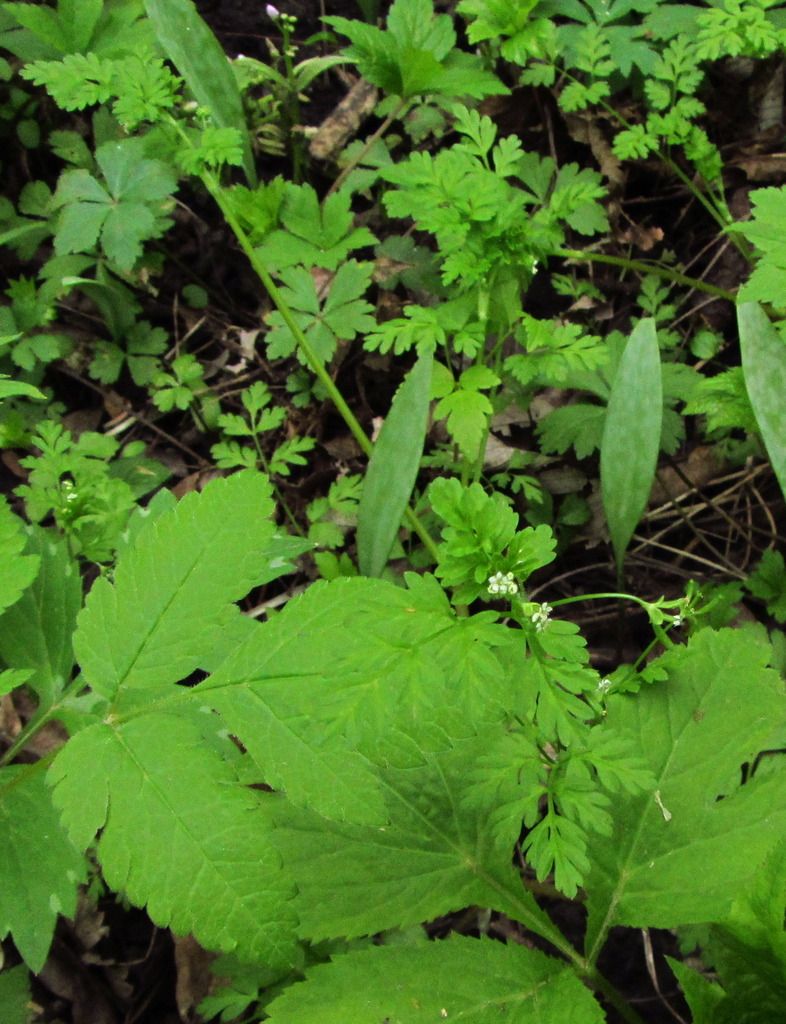 Flowers starting to bloom.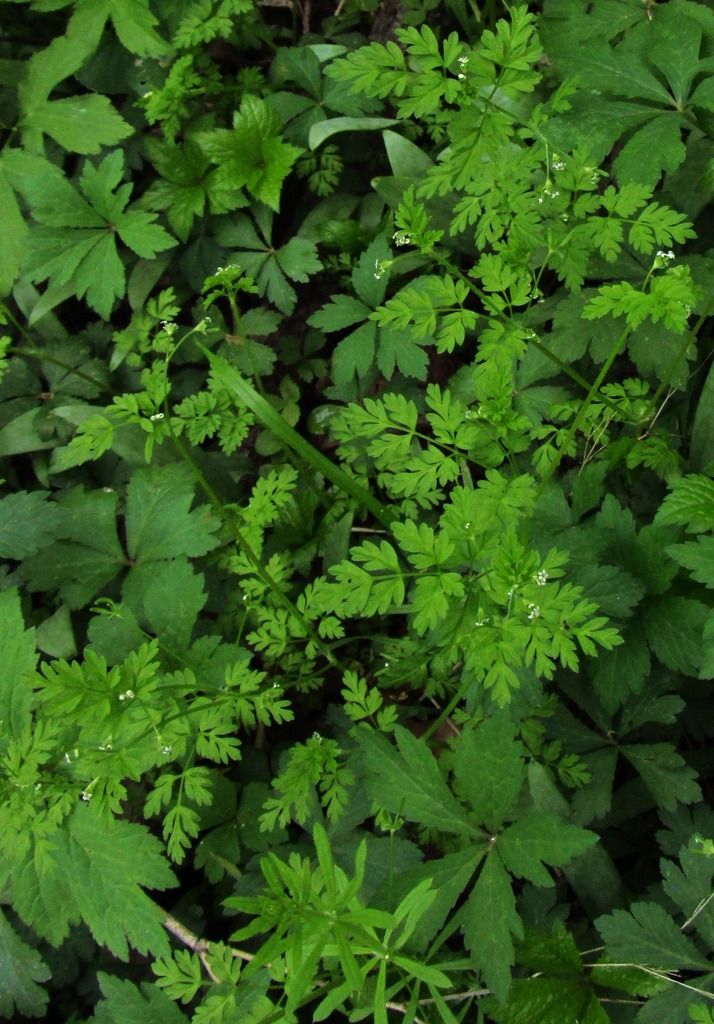 Closer views of the tiny wild chervil flowers.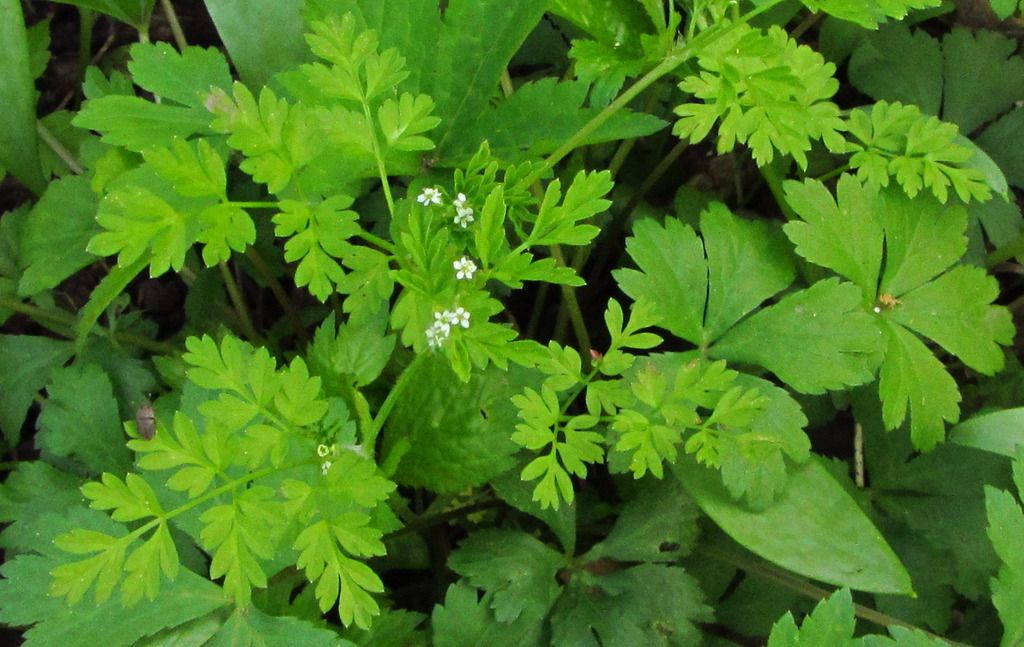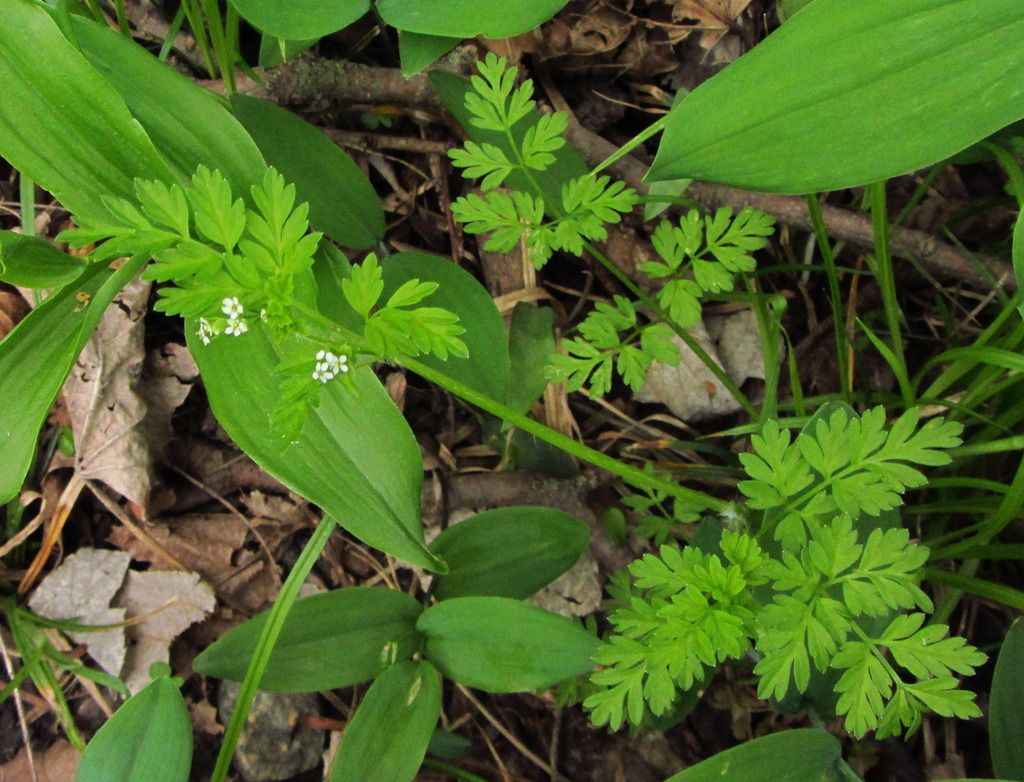 In the next two shots, the leaves of dogtooth violets and common black snakeroot around this wild chervil give you a sense of the scale.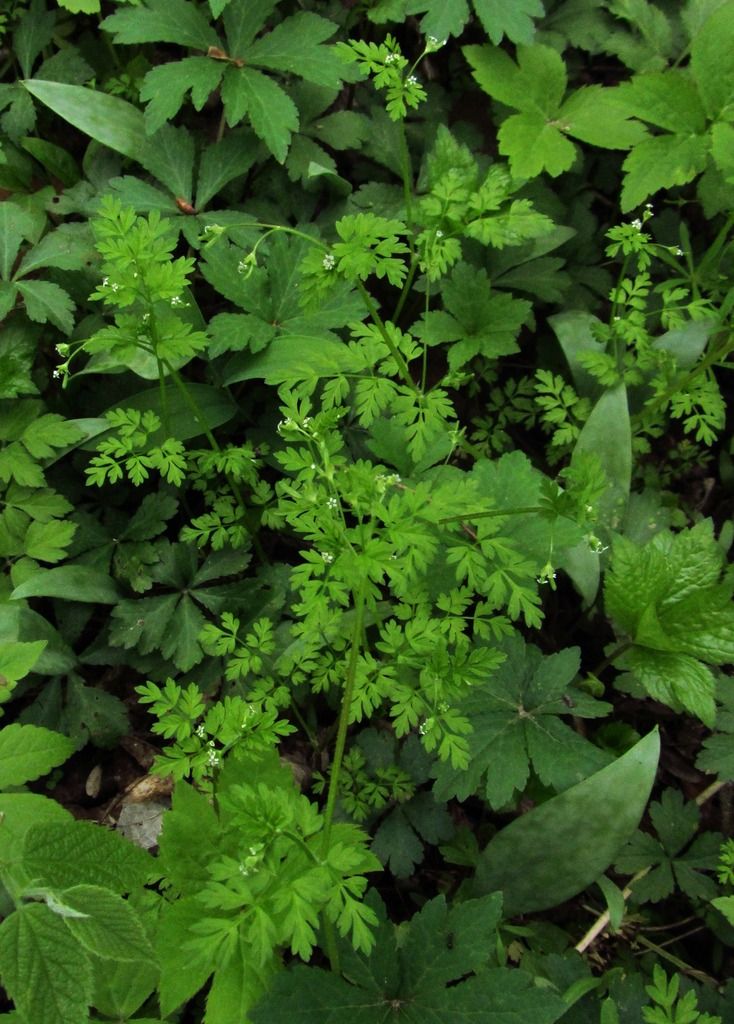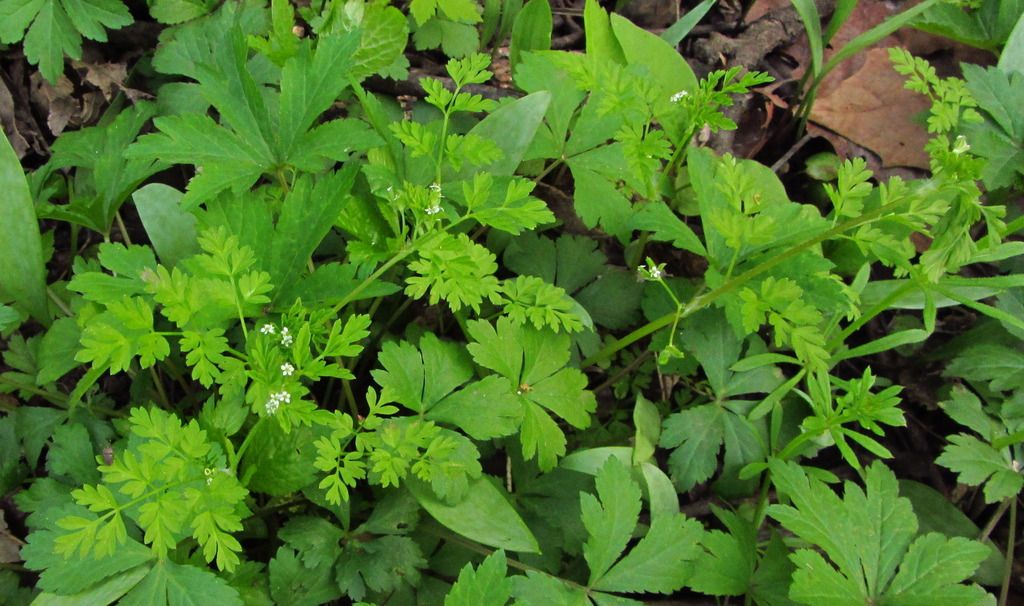 The leaflets of wild chervil resemble those of Dutchman's breeches, but the flowers are completely different, and Dutchman's breeches have usually finished blooming before any flowers appear on wild chervil. Here's one of the last Dutchman's breeches flowers I saw this year, on May 2: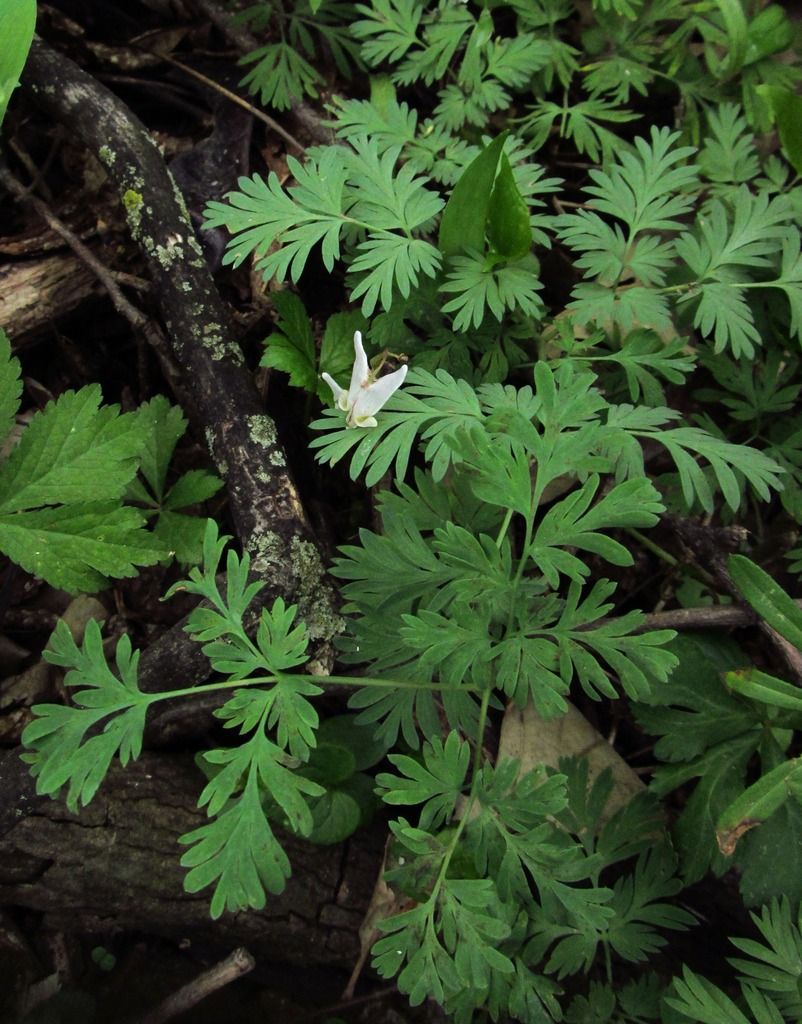 A downy yellow violet looks huge compared to the wild chervil flowers.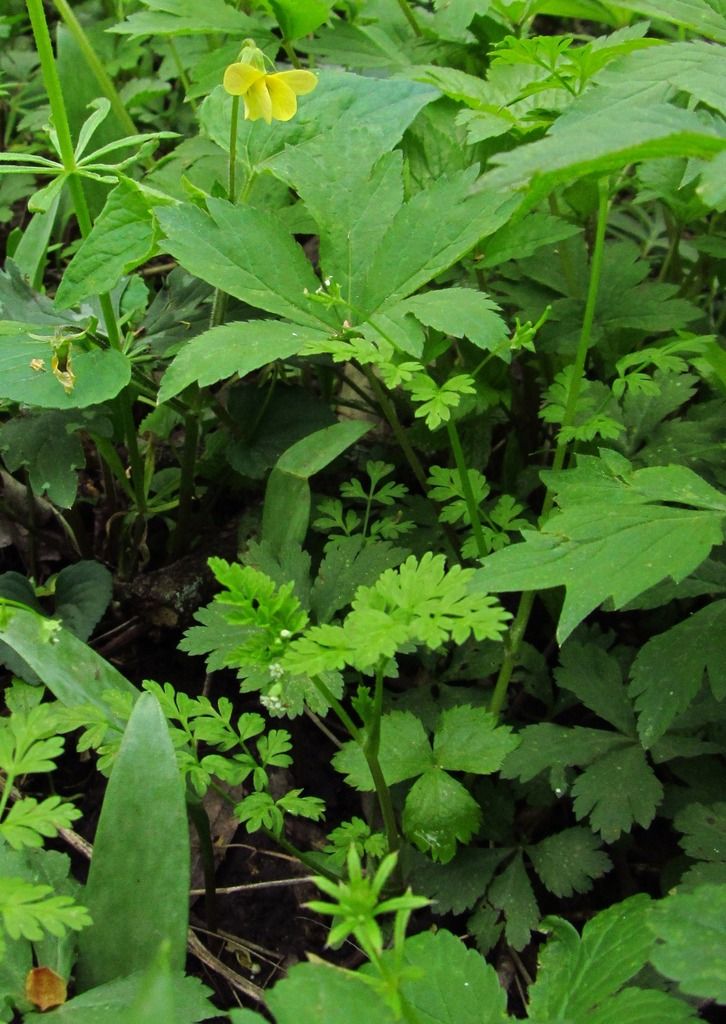 Same goes for the common blue violets in these pictures.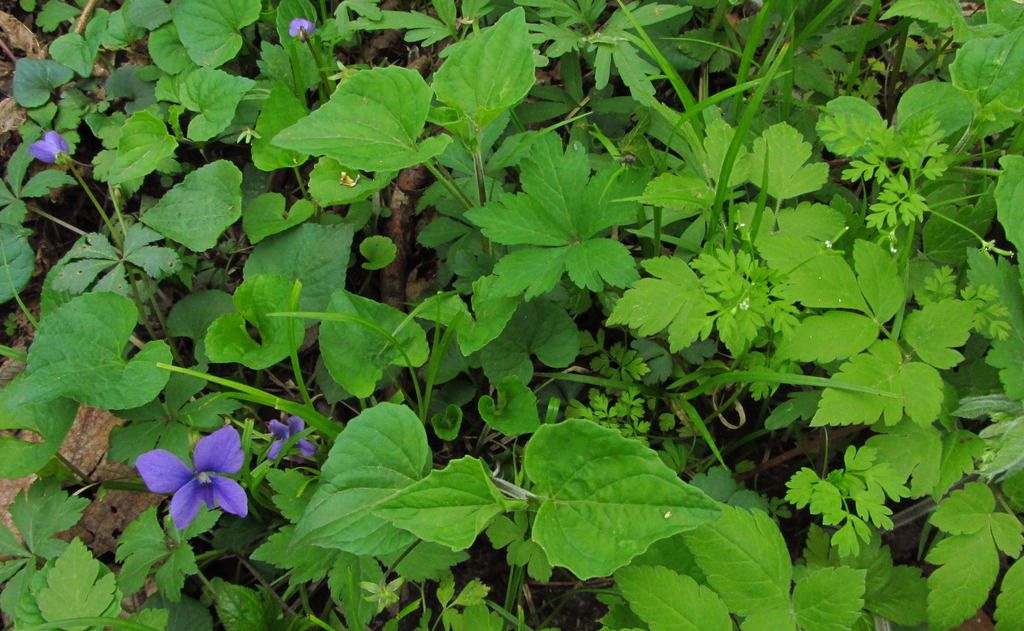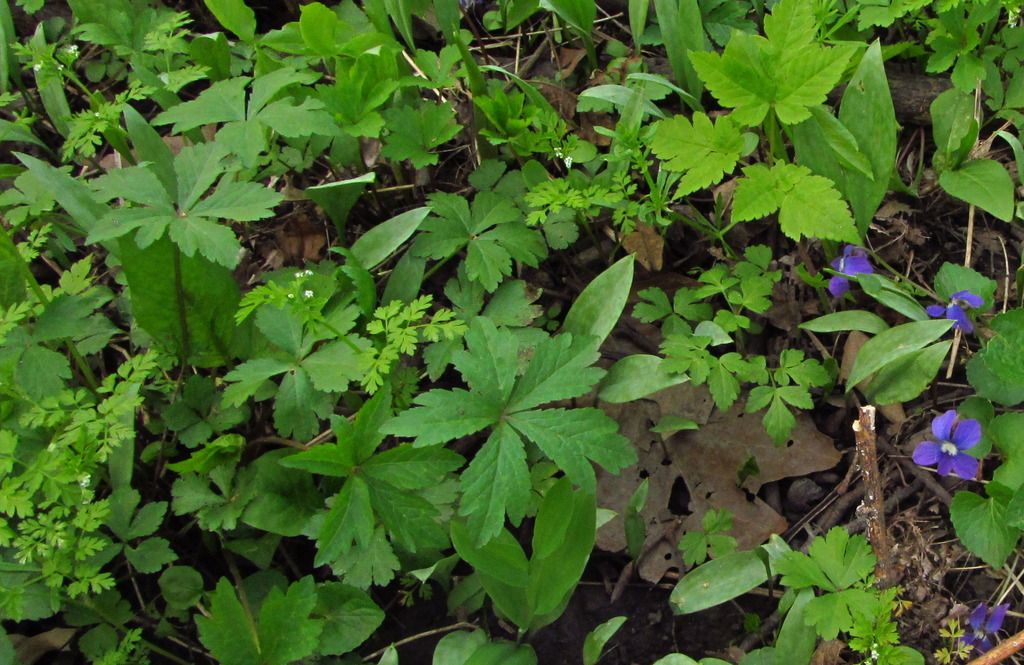 Even littleleaf buttercup flowers are larger than those of wild chervil.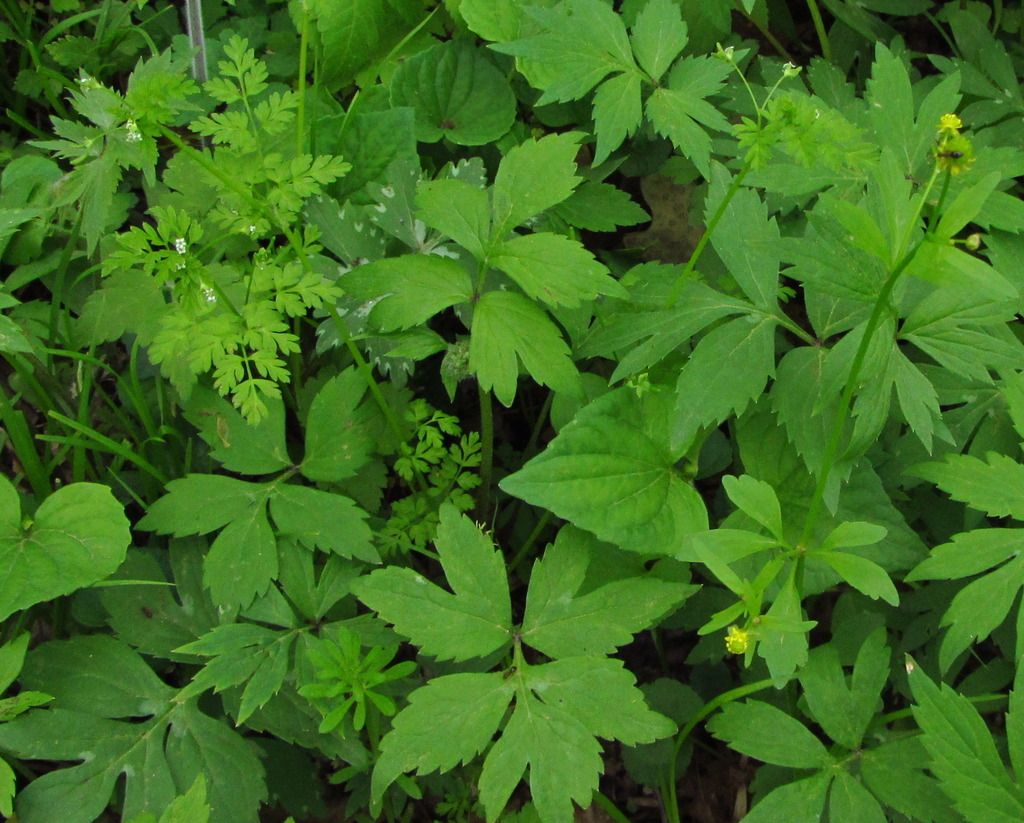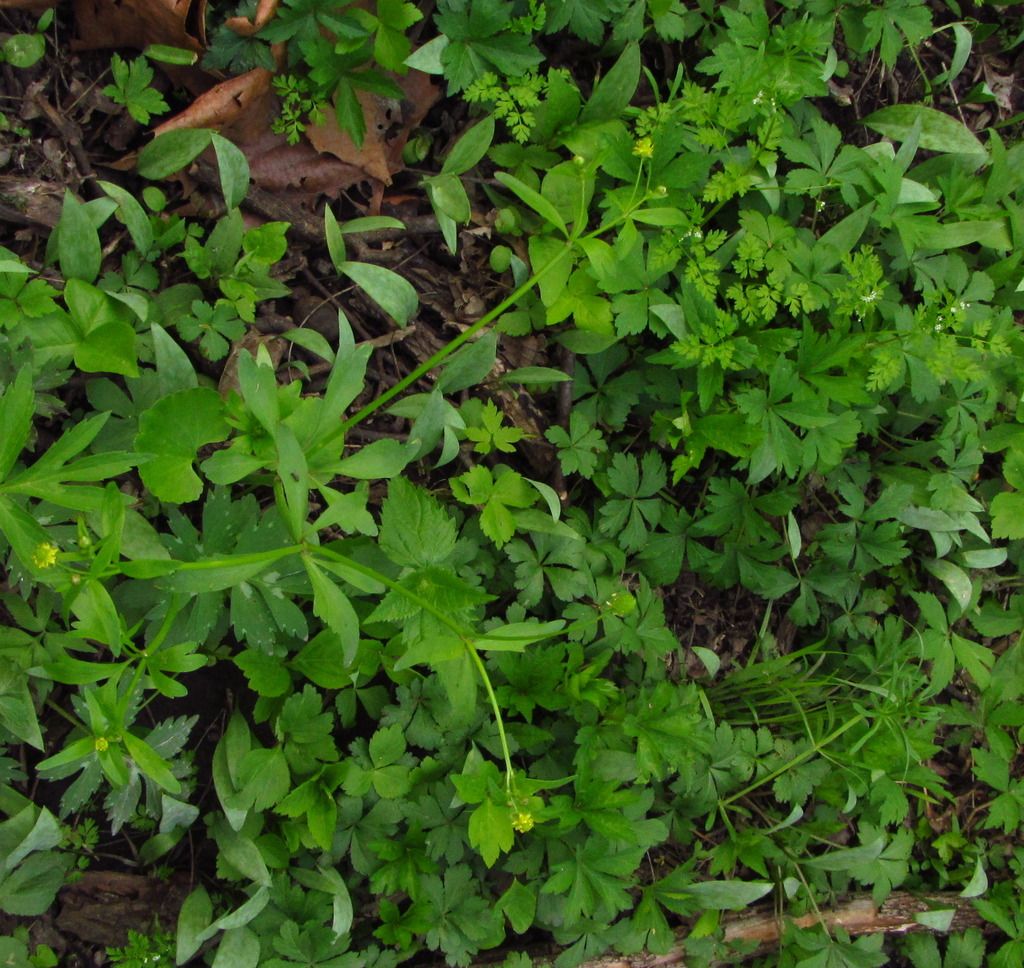 Jack-in-the-pulpit blooming near the top of the frame; wild chervil near the bottom.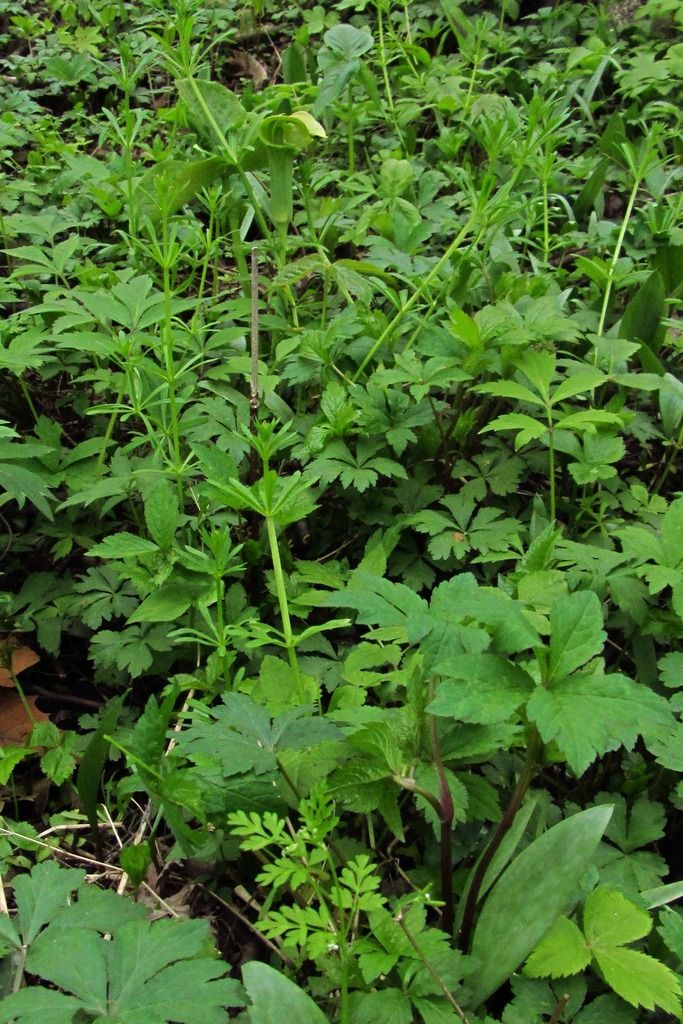 Another Jack-in-the-pulpit overshadowing wild chervil foliage. The pink buds are spring beauty.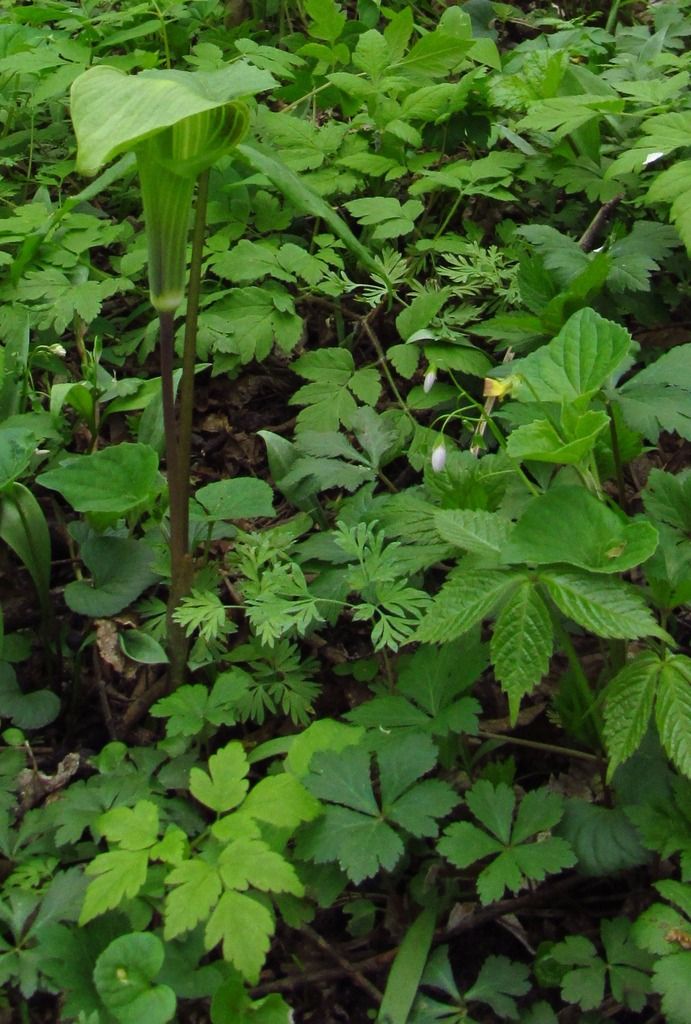 Sweet Cicely budding near the top of the frame; wild chervil below.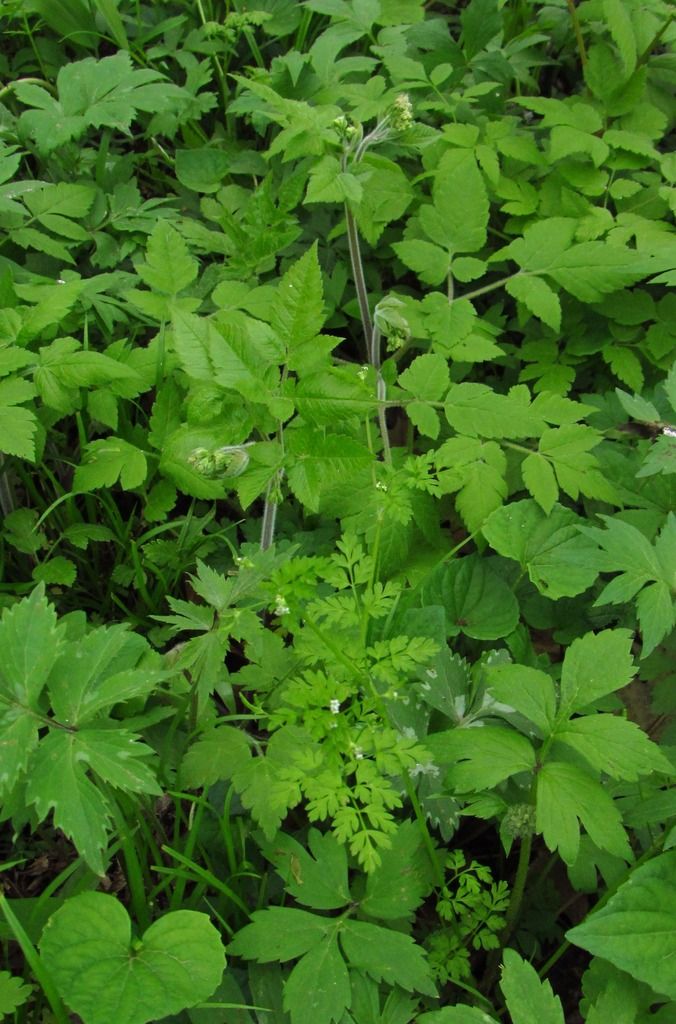 May apples (umbrella plants) towering over other spring wildflowers, including some wild chervil.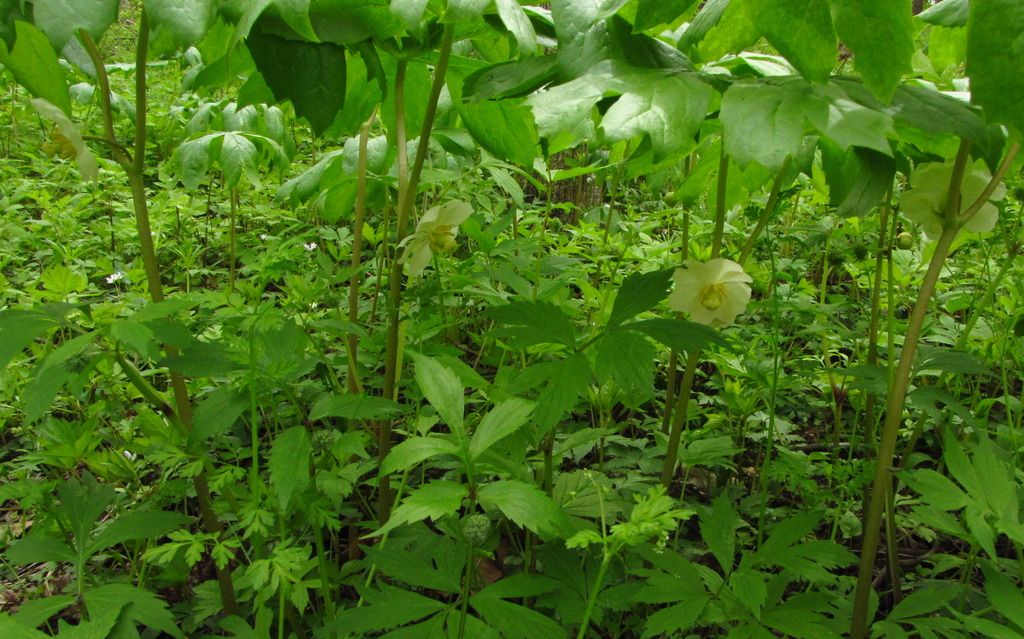 Wild chervil with fruit (seed pods) in front of a May apple with fruit starting to form.
Wild chervil with fruit surrounded by common black snakeroot with buds.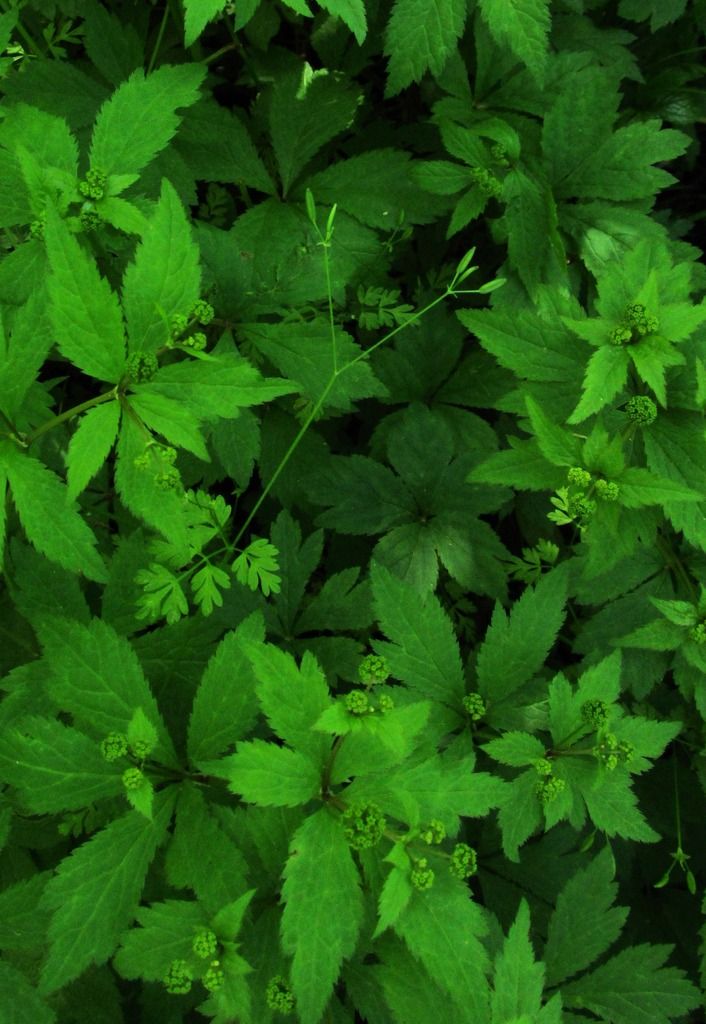 More wild chervil gone to seed, near wild geranium that recently finished blooming.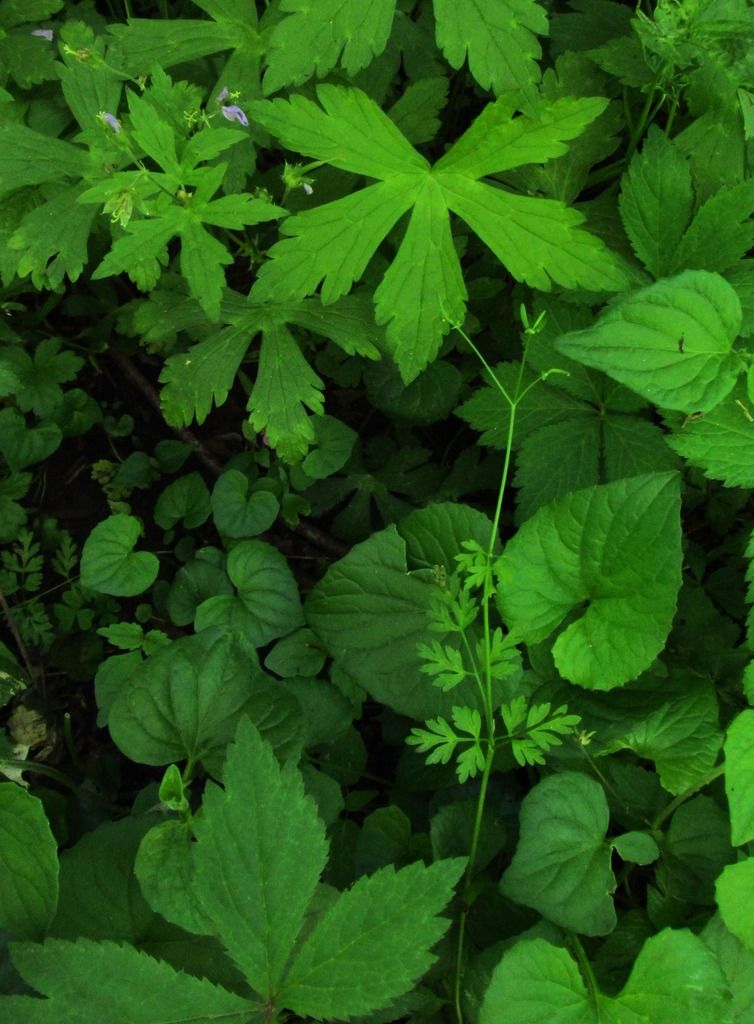 The Virginia waterleaf flowers grab your attention, so you might not see the wild chervil in the background.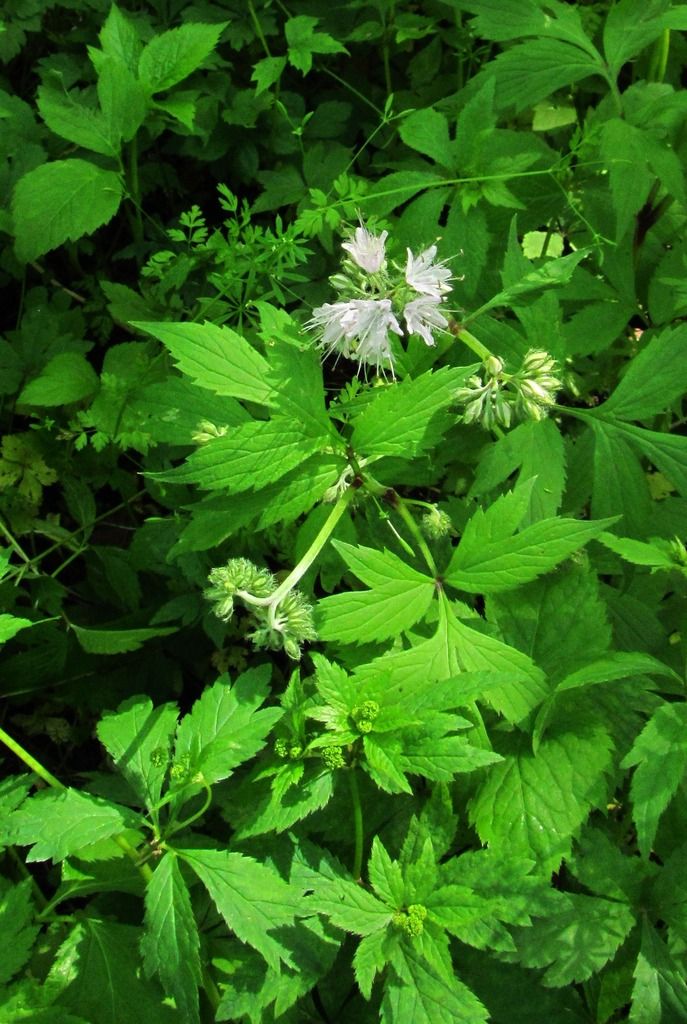 Similar story for the sweet William in this picture.