State Representative Ako Abdul-Samad's tribute to his friend Jonathan Narcisse. -promoted by desmoinesdem
Jonathan Narcisse, advocate, media presence, and publisher of several newspapers, including "The Bystander," Iowa's most enduring publication geared towards an African American audience, died last Saturday, February 17. He was 54–young, but not unusual for a black man in America.
He was also my former campaign manager, business associate, peer, and friend. So I write this with sadness in my heart for the loss Iowa experiences as a result of his death, and with joy in my soul that he is no longer in pain.

One of the key attributes Jonathan possessed was his unwavering sense of himself and a profound confidence in his grasp of the issues Iowa and Iowans–of all races–face. He was a complex, complicated individual who sometimes did things that both frustrated and confounded people–including two long-shot runs for governor via the Iowa Party in 2010 and 2014.
His grasp of the state's political landscape was honed over thirty years ago when, as a young man, he began his foray into civic engagement. He worked on social justice issues in North Central Des Moines with leaders like Wayne Ford and myself and was, for a time, co-chair of the Polk County Democrats in the early 1980's. But it was his transition into publishing, after purchasing "The Bystander" from Robert V. Morris (who also died last week on February 15) that ultimately set Jonathan out on his own path to become one of Iowa's most dynamic and unique voices, as it gave him a platform that few other individuals in Iowa had.
Unlike many people in the political realm who sometimes focus on speaking out only when "safe" to do so, Jonathan was never afraid of taking a stance- even if it meant that he ended up standing alone, at times.
Ultimately, his final work centered around the upcoming vote on the Polk County "penny," or one percent tax, a seemingly low-commitment measure where the collecting of the "pocket change" of residents and visitors alike would result in spectacular infrastructure gains for Des Moines and its vicinity. Jonathan was one of the first–and only–vocal opponents to the Penny Tax and, along with a handful of other local leaders, succeeded in calling attention to the potential pitfalls of the measure.
It was a bold stance to take, given the fact that 97 of 99 counties in Iowa have already adopted it.
Jonathan's love for the African American community in Iowa was unconditional and his commitment to building an economic base for African Americans throughout the state was unwavering. It was over twenty five years ago that he gathered together myself and several other leaders with the goal of establishing an African American-owned credit union in Des Moines. This project, ultimately, never came to fruition because white leadership in Des Moines–with the support of a few black leaders–felt that Jonathan–and the concept–was overstepping bounds.
That did not deter Jonathan from continuing to strategize, to educate, to communicate, and organize within the African American community up until the day he died. He recently launched a weekly radio show, "The Jonathan Narcisse Show," on 89.3FM KJMC, and a new media initiative that focused on good news in Iowa.
African Americans in Iowa have, in Jonathan, lost an advocate and a agitator who not only came from the heart, but produced the statistical data that showed that there were definitely two Iowas. He spent his life simply trying to bring these seemingly disparate states together, and in doing so, challenged the very consciousness of Iowa's politicians, business leaders, community activists, and service organizations.
The work he began is not complete, and the question I am left with is this: who is strong enough, has the tenacity, and the unapologetic will to fill the void Jonathan leaves behind?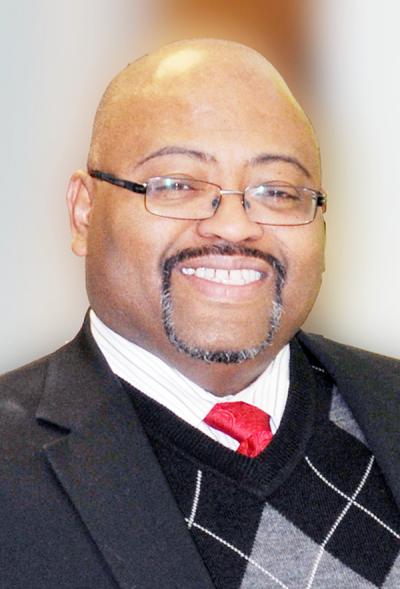 Top image: Jonathan Narcisse holding a copy of the Iowa Bystander, the state's oldest newspaper geared toward African-American readers.