First spring beauty of 2016
As bloodroot blossoms fade, an explosion of early spring wildflowers begins. Almost every day lately, I have noticed new wildflowers in Windsor Heights. Instead of focusing on one native plant today, I've enclosed below pictures of flowers you are likely to see in wooded areas this coming week, as well as a "preview of coming attractions": stems and leaves of plants that will flower within the next month or two.
This post is also a mid-week open thread: all topics welcome.

These rue anemone flowers appeared within days of the bloodroot. Note the unusual brown foliage on the rue anemone plants; those leaves will turn green later. On the left side of this picture, you can see the arrow-shaped leaves of violets. The splotchy leaves of Virginia waterleaf are to the right.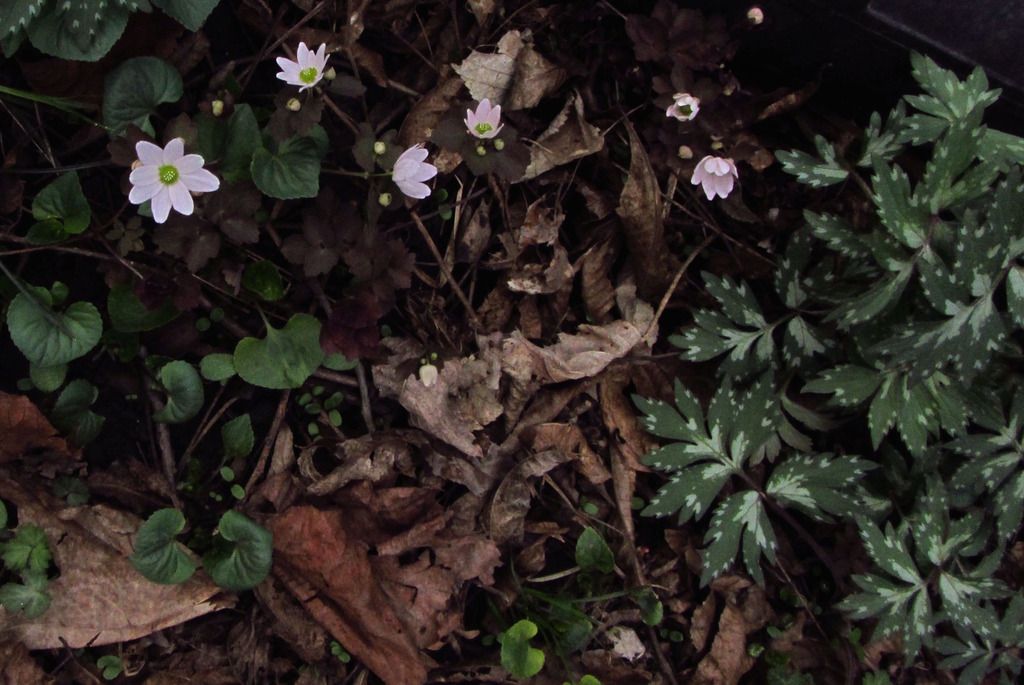 A closer look at the rue anemone: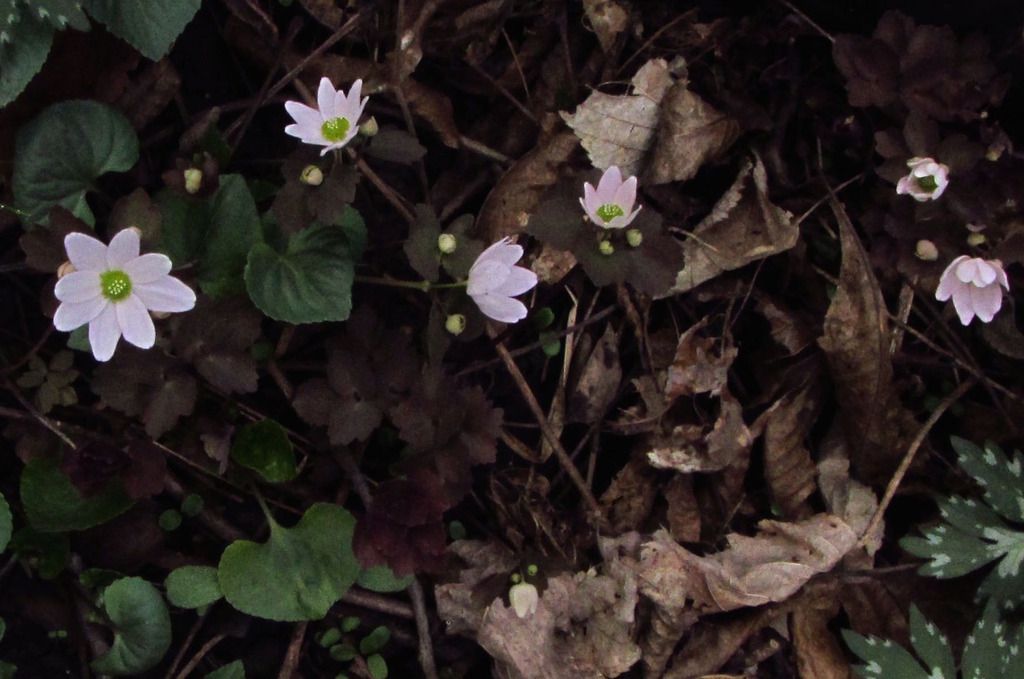 The last weekend in March, I saw my first Dutchman's breeches of the year. Many more have appeared since then. The fern-like foliage is distinctive; where you see it, you are likely to find the "breeches" a week or two later.
In late March, I went looking for hepatica on a friend's land in Dallas County. Though I came up short on the hepatica, I was excited to see my first spring beauty flowers this year.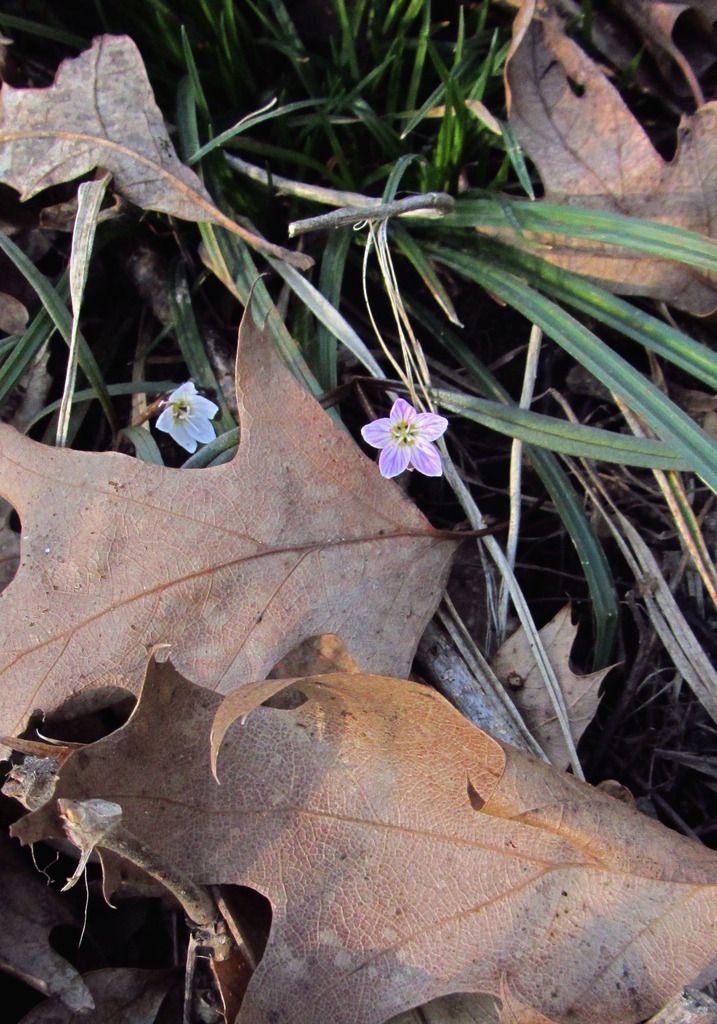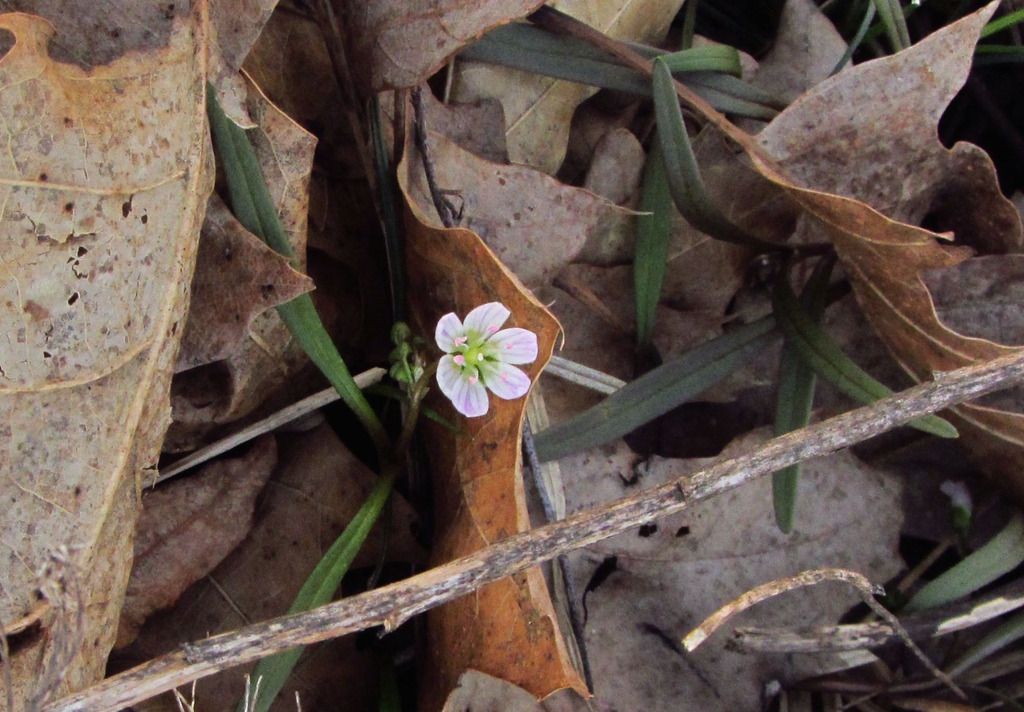 Now for the "preview of coming attractions": these mottled leaves are a sign that dogtooth violets, also known as trout lilies, will bloom soon.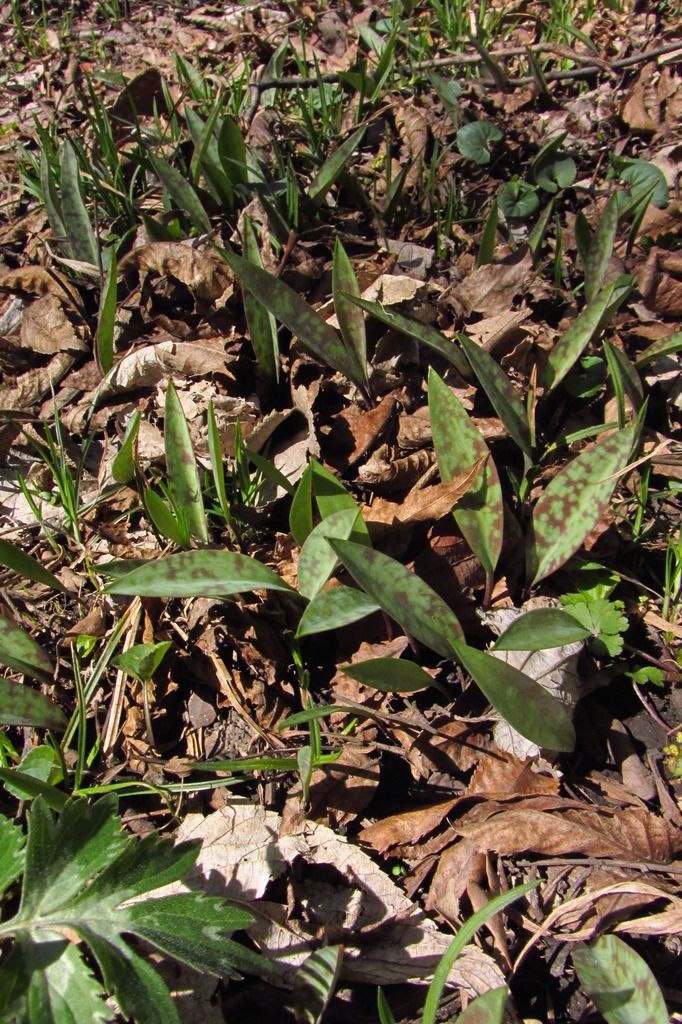 Tiny buds are peeking out from underneath these Virginia bluebells leaves. They will bloom sometime in April.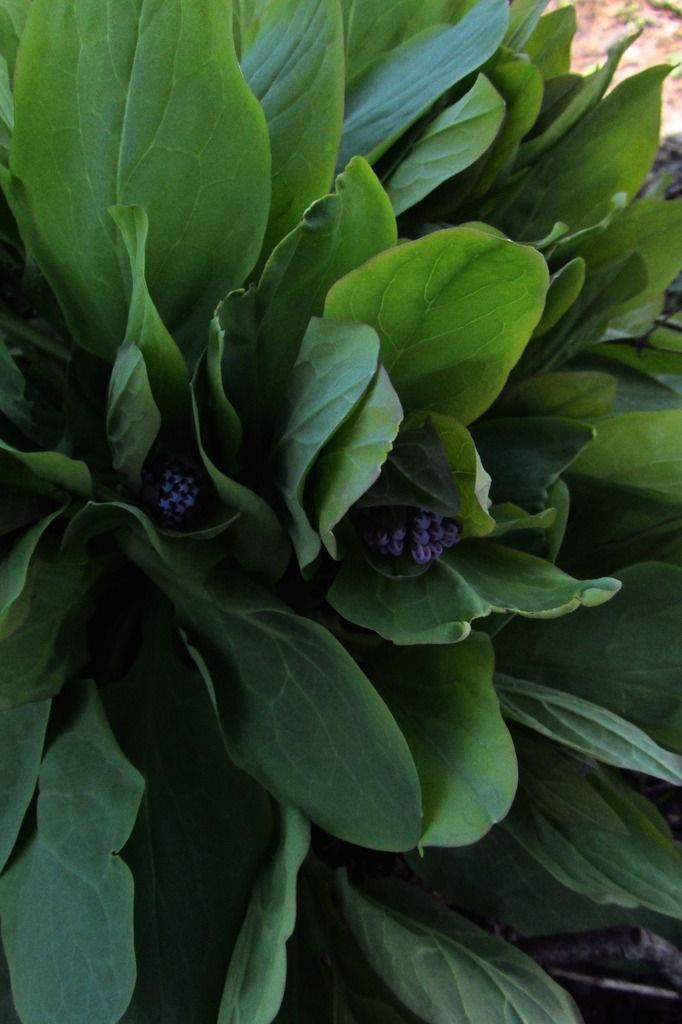 May apples, also known as umbrella plants, are among my all-time favorite Iowa wildflowers. They are starting to emerge now. The flowers typically open up underneath the leaves sometime in May.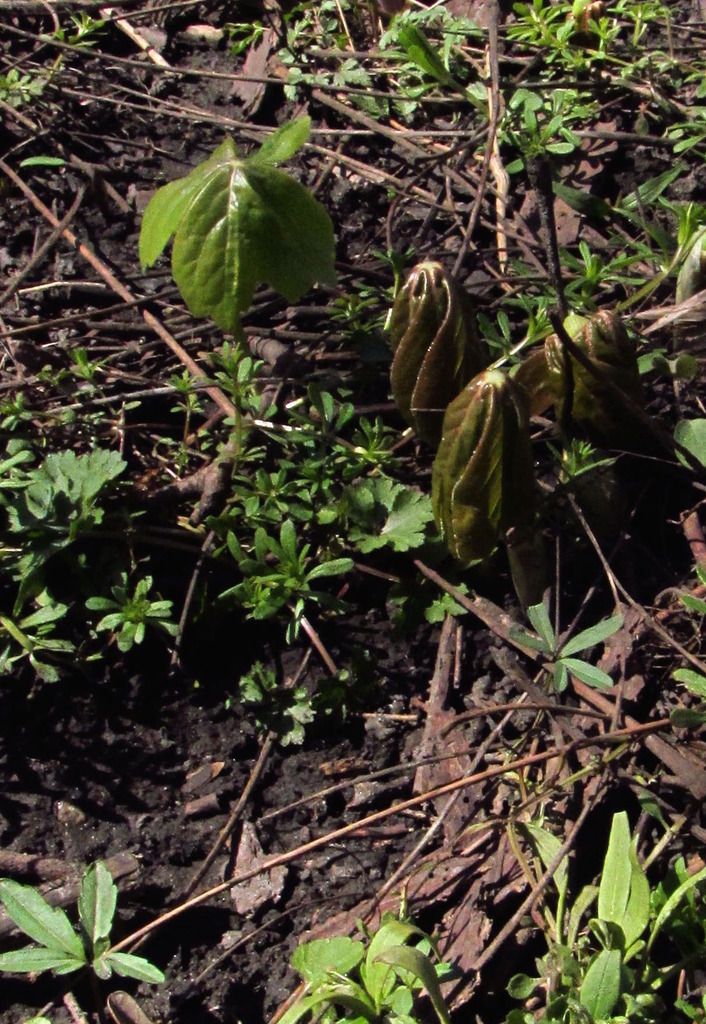 Here an "umbrella" is unfolding.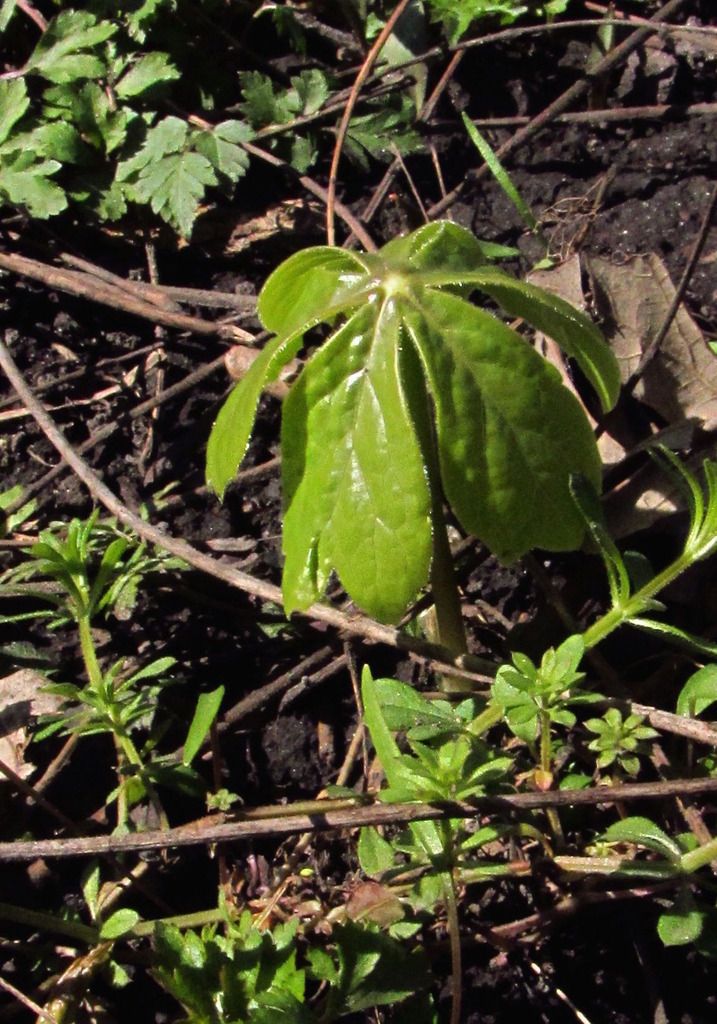 New leaves are growing on the elderberry that a bird helpfully planted for us a few years back. Sometime in June we should see the umbels of small white flowers.