Five-term State Representative Mary Ann Hanusa announced on March 9 that she will not seek re-election to the Iowa House, Jon Leu reported for the Daily Nonpareil.
That makes at least eight retirements out of the 53 members of the House GOP caucus. Four of the outgoing lawmakers represent competitive districts.

House district 16, which Hanusa is vacating, covers part of Council Bluffs (map enclosed below). Democrats were already likely to target this seat, where they have a strong candidate in Jen Pellant, and no party has a significant voter registration advantage. As Bleeding Heartland discussed in more detail here, Hanusa barely won her 2018 race, even though Democrats spent almost no money supporting Steve Gorman.
UPDATE: Brent Siegrist filed in House district 16 as a Republican candidate on March 11. He represented part of Council Bluffs in the Iowa House from 1985 to 2002, eventually rising to the position of House speaker. Siegrist left the legislature in 2002 to run for Congress in what was then Iowa's fifth district. No candidate received 35 percent of the vote in the GOP primary, and a special district convention nominated Steve King for Congress. Siegrist will be a strong general election candidate. If a more conservative Republican files for the House district 16 primary before the March 13 deadline, though, Siegrist may not be a lock for the nomination.
Mike Brownlee published a profile and interview with Pellant in the Daily Nonpareil on March 12. That piece mentioned that Pottawattamie County Republican chair Jeff Jorgensen is "strongly considering" seeking the GOP nomination. He is further to the right than Siegrist. LATER UPDATE: Jorgensen posted on Facebook on March 12 that he won't run for the House and will give Siegrist his "full support."
State Representative Gary Carlson announced on February 27 that he will retire in House district 91. Democrats already had a good candidate lined up here: Muscatine City Council member Kelcey Brackett. This post covered the political landscape in that House seat.
Earlier in February, Louis Zumbach confirmed his plans to retire in House district 95, where Democrat Christian Andrews is making his second run for the legislature.
As a general rule, it's easier for a party to win an Iowa House or Senate race with an incumbent on the ballot. As open seats, the districts now represented by Hanusa, Carlson, and Zumbach will move up the Democratic target list.
Meanwhile, no Republican has filed nominating papers yet in House district 67, already one of the best Democratic pickup opportunities. GOP State Representative Ashley Hinson announced last May that she would vacate this seat in order to run for Congress. (She's the presumptive nominee in the first district.) Eric Gjerde lost narrowly to Hinson in 2018 and is running again this year. UPDATE: Former Cedar Rapids City Council member Susie Weinacht submitted nominating papers on March 9 to run in this district as a Republican. LATER UPDATE: Sally Ann Abbott filed here as a Republican on March 10 and is now the only GOP candidate on the primary ballot. Staff for the Iowa Secretary of State's office told me that Weinacht withdrew her papers on March 11.
The other GOP lawmakers retiring from the House represent relatively safe Republican territory: former Speaker Linda Upmeyer (House district 54), former Majority Leader Chris Hagenow (House district 19), Dan Huseman (House district 3), and Tedd Gassman (House district 7).
Democrats need a net gain of four seats to take control of the Iowa House in 2021. Other Republican-held seats at risk include House district 55 (a rematch between State Representative Michael Bergan and Kayla Koether), House district 37 (Bleeding Heartland recently previewed the race between 2016 Democratic nominee Andrea Phillips and State Representative John Landon), and House district 82 (a rematch between former State Representative Phil Miller and Jeff Shipley, the Republican who beat him by a few dozen votes in 2018).
I'm working on a more comprehensive overview of Iowa House races, to be published after the March 13 filing deadline for legislative candidates.
UPDATE: I should have mentioned that at least six seven Republican state senators are also not seeking re-election. Randy Feenstra (Senate district 2) is running for Congress in the fourth district. Also retiring from the legislature are Mark Segebart (Senate district 6), Jerry Behn (Senate district 24), Michael Breitbach (Senate district 28), Tim Kapucian (Senate district 38), and Tom Greene (Senate district 44). Greene's district is a top Democratic target, and Breitbach's district should be competitive as well.
UPDATE: Senate President Charles Schneider confirmed his plans to retire on March 10.
Some other sitting state lawmakers have yet to file nominating papers, so I am keeping my eye on those races.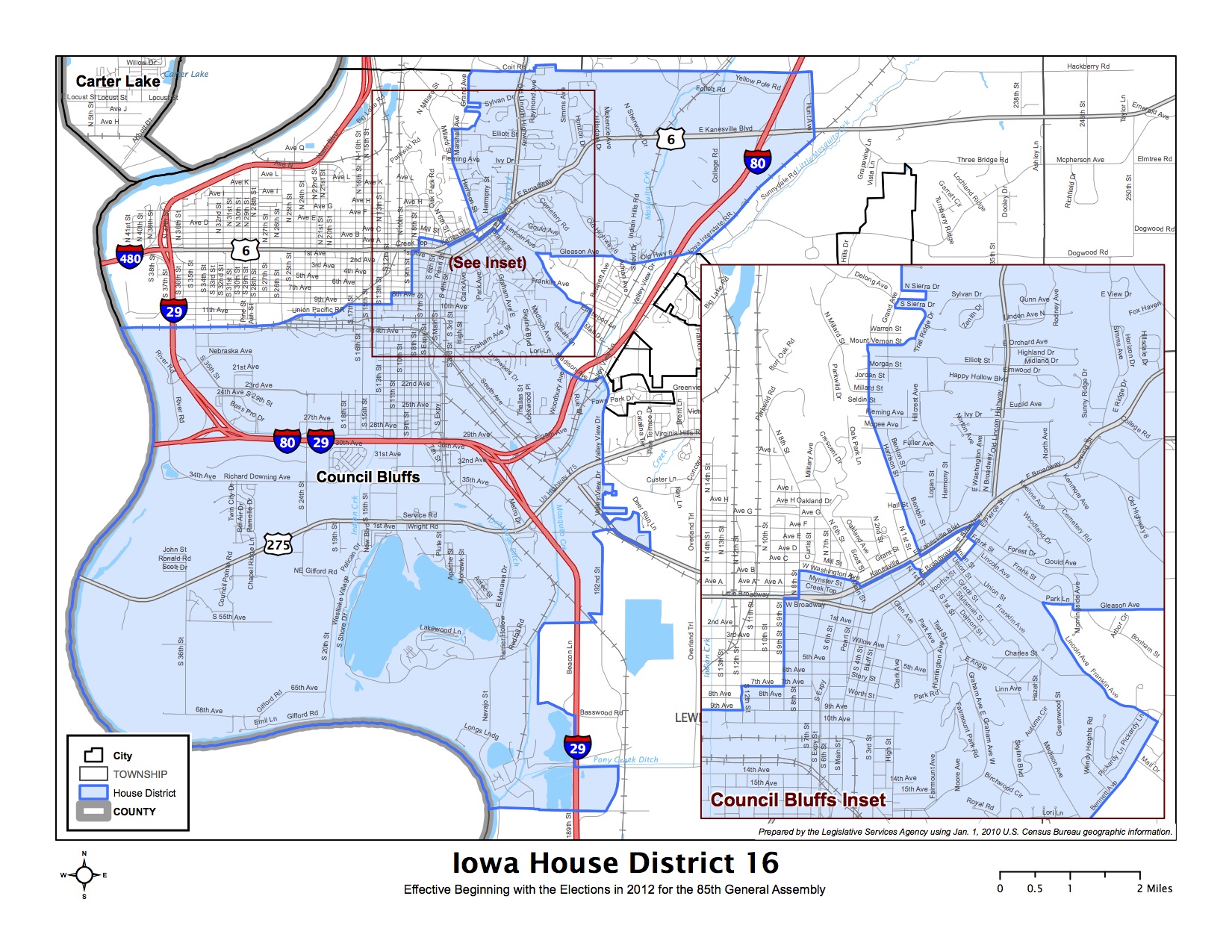 Top image: Official photos of State Representative Mary Ann Hanusa, who announced plans to retire on March 9, and State Representative Gary Carlson, who announced plans to retire on February 27.